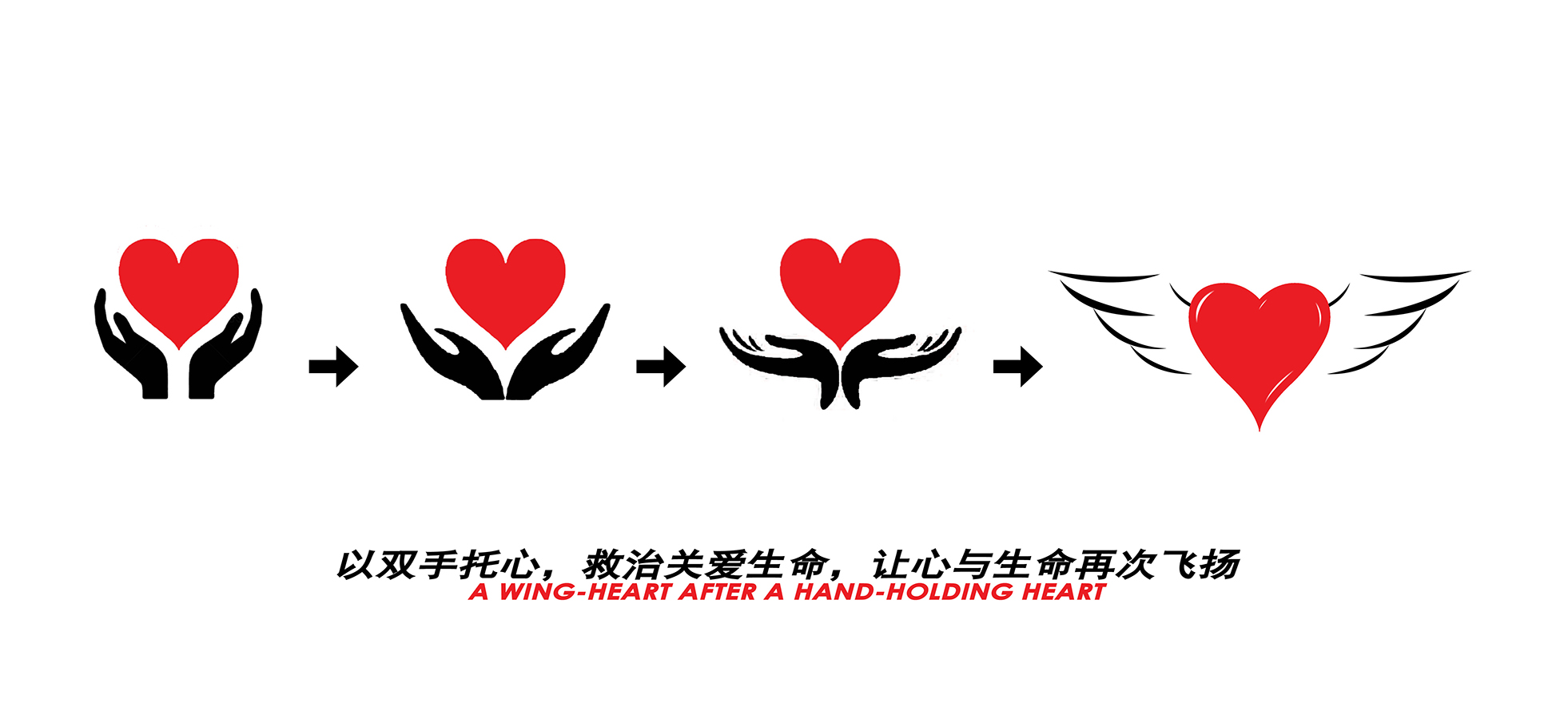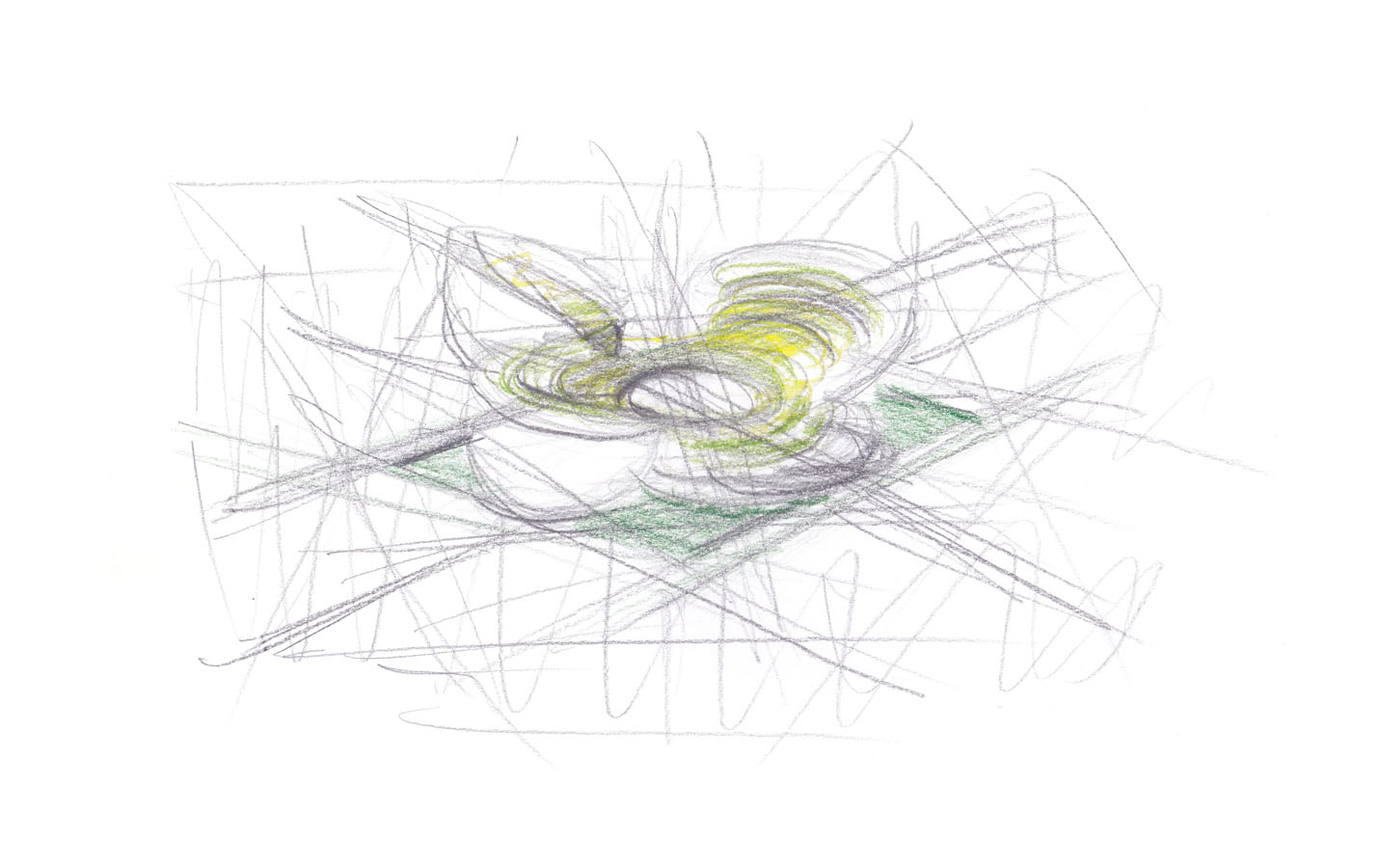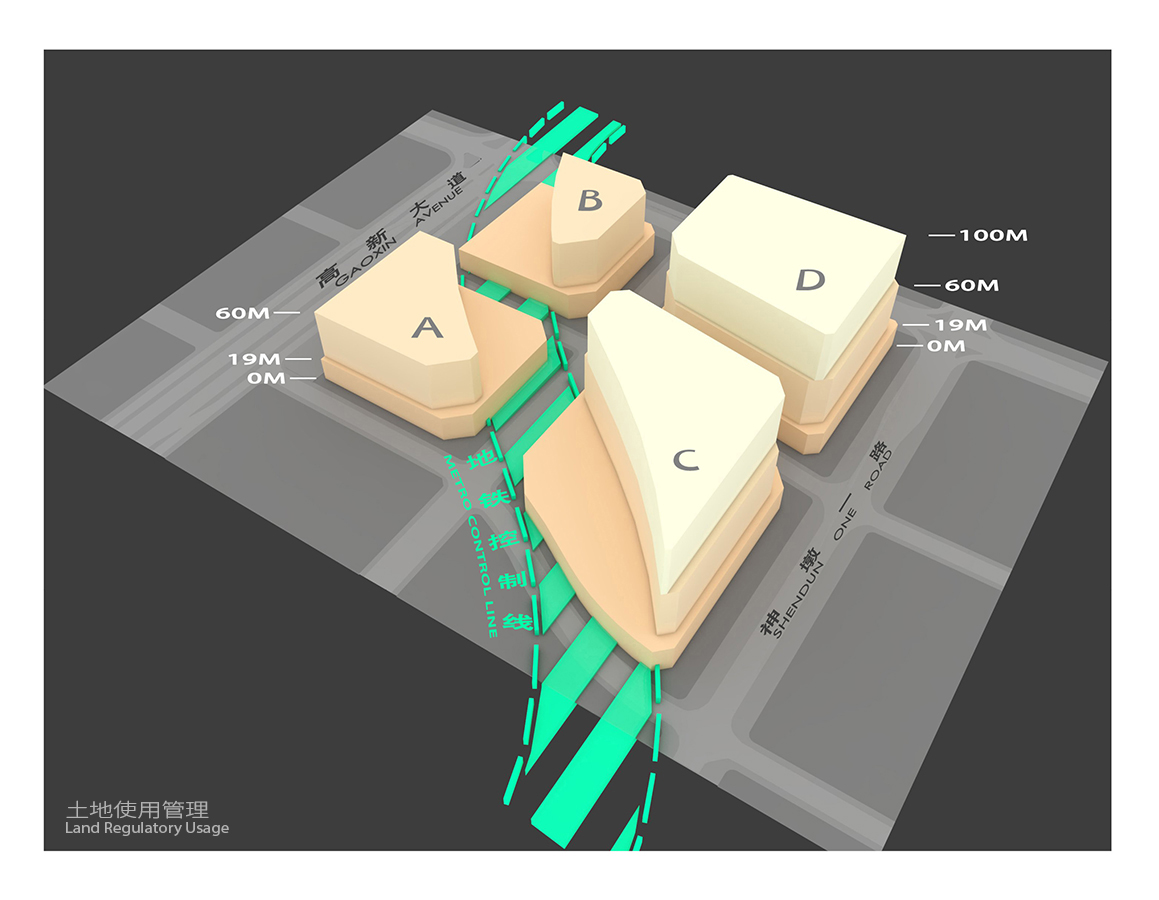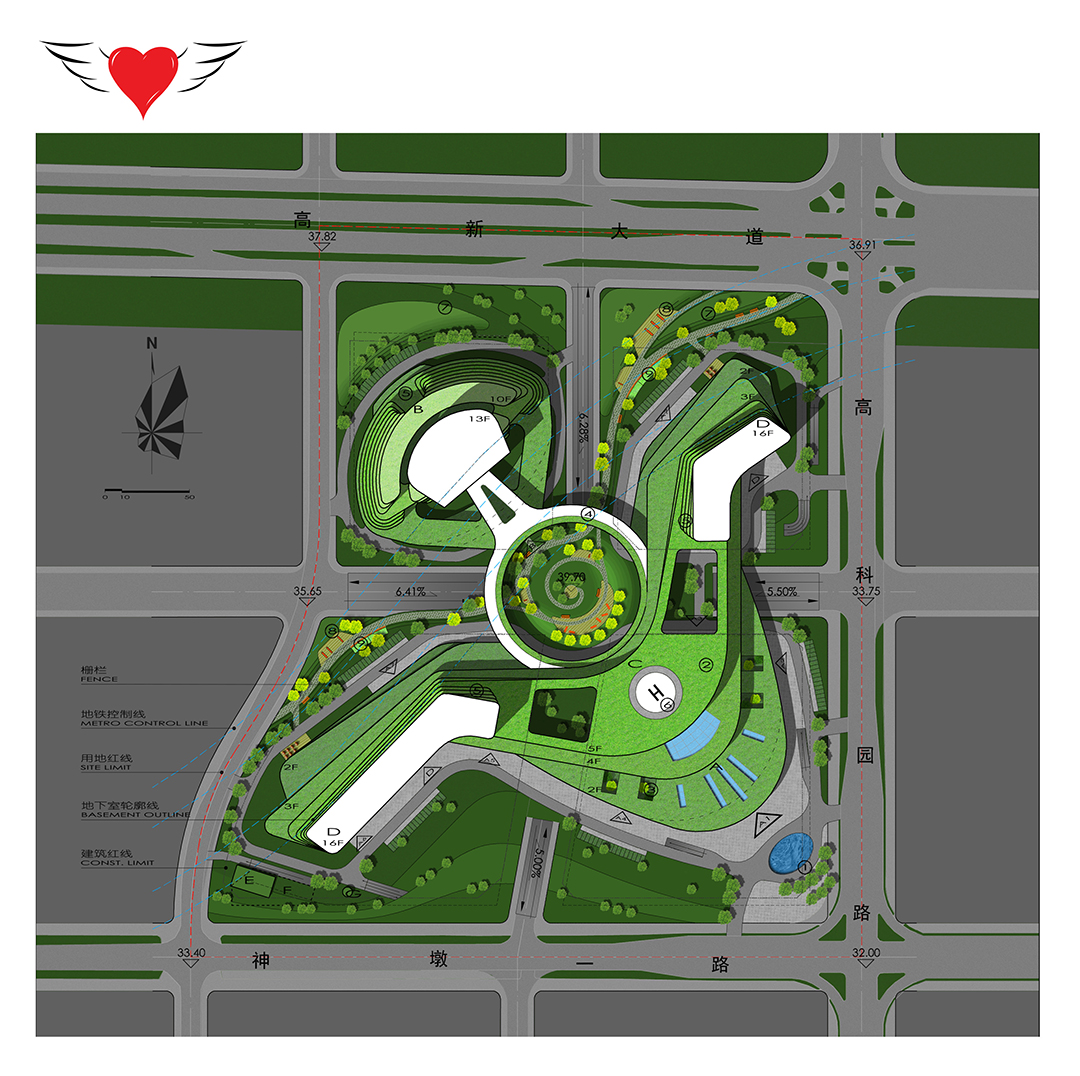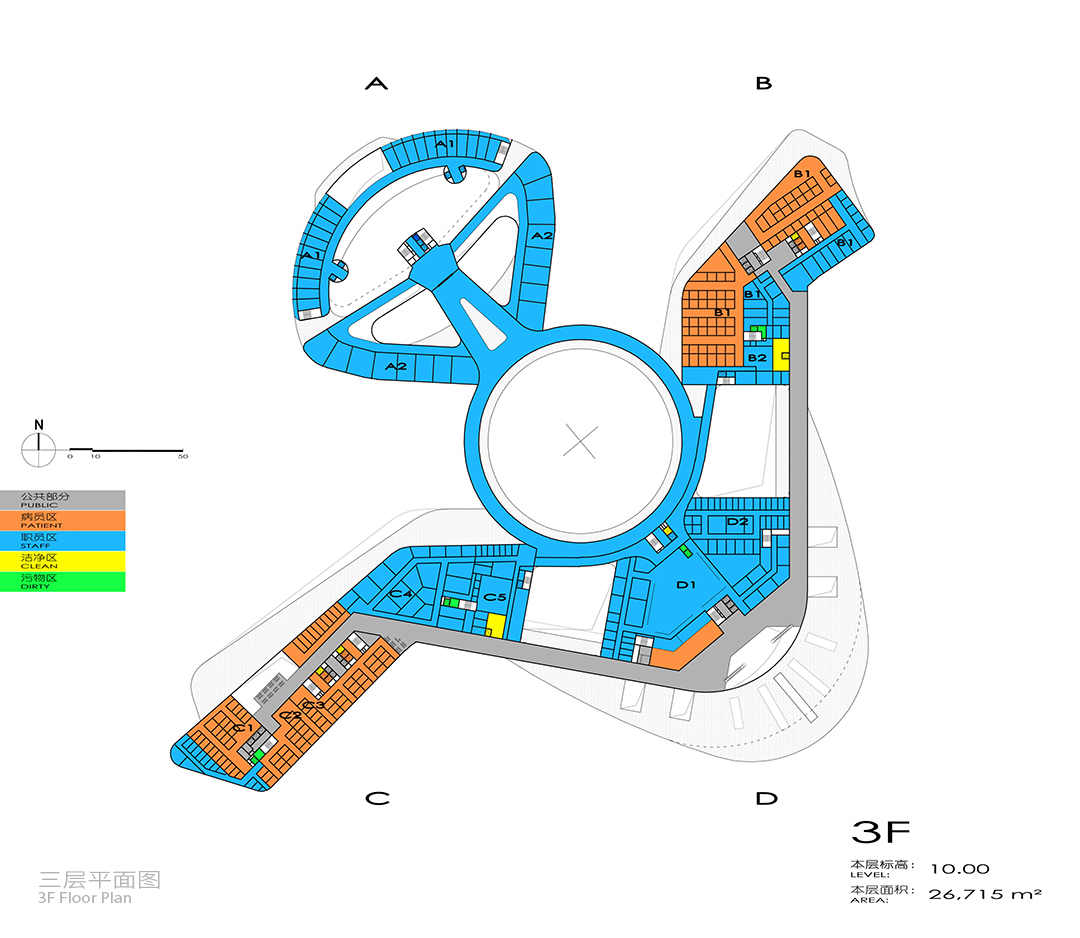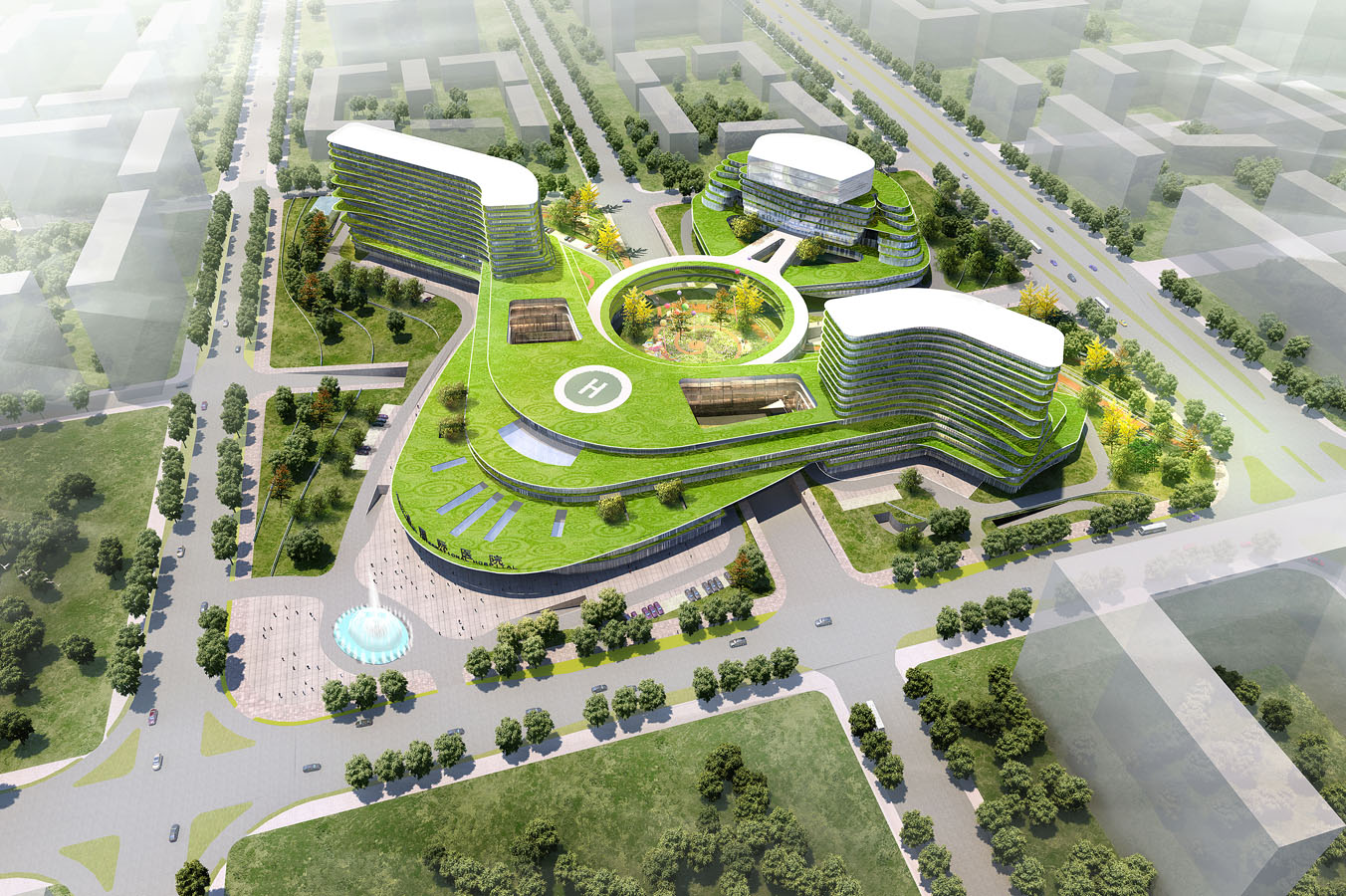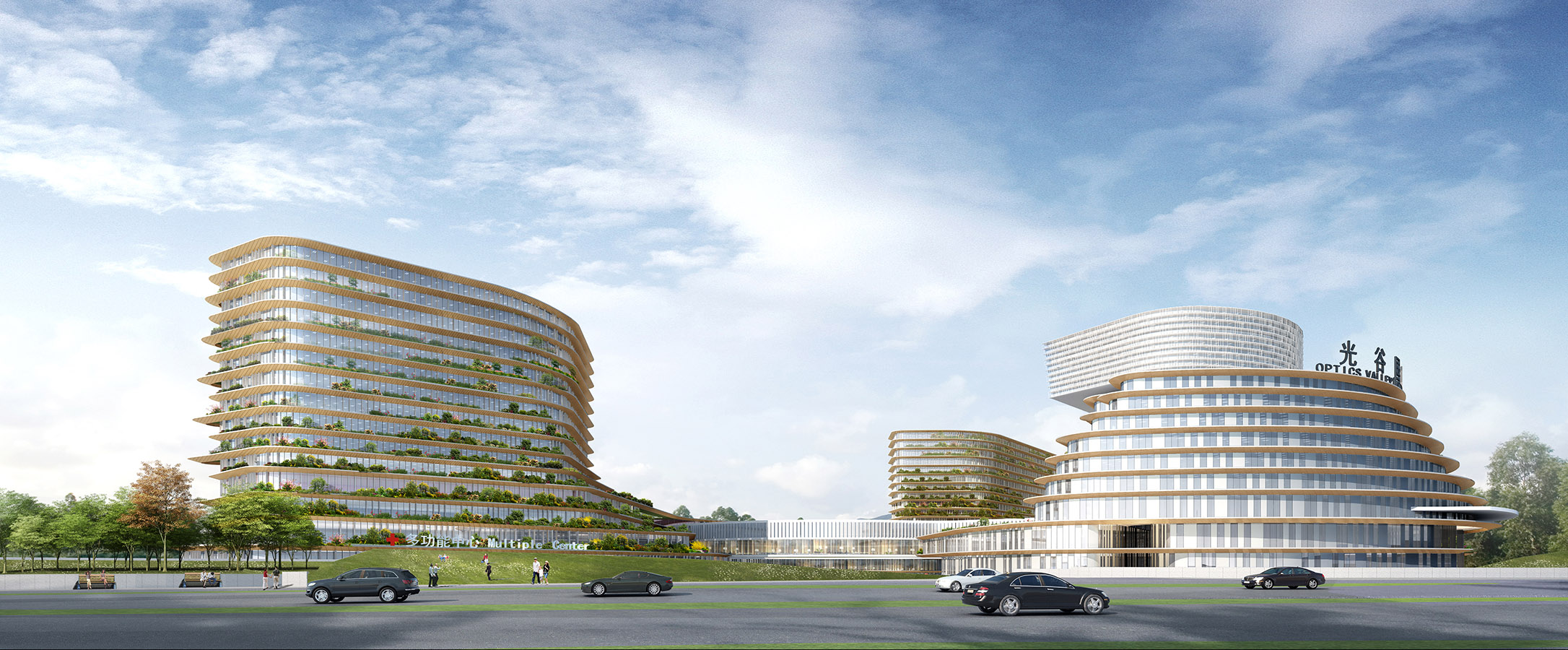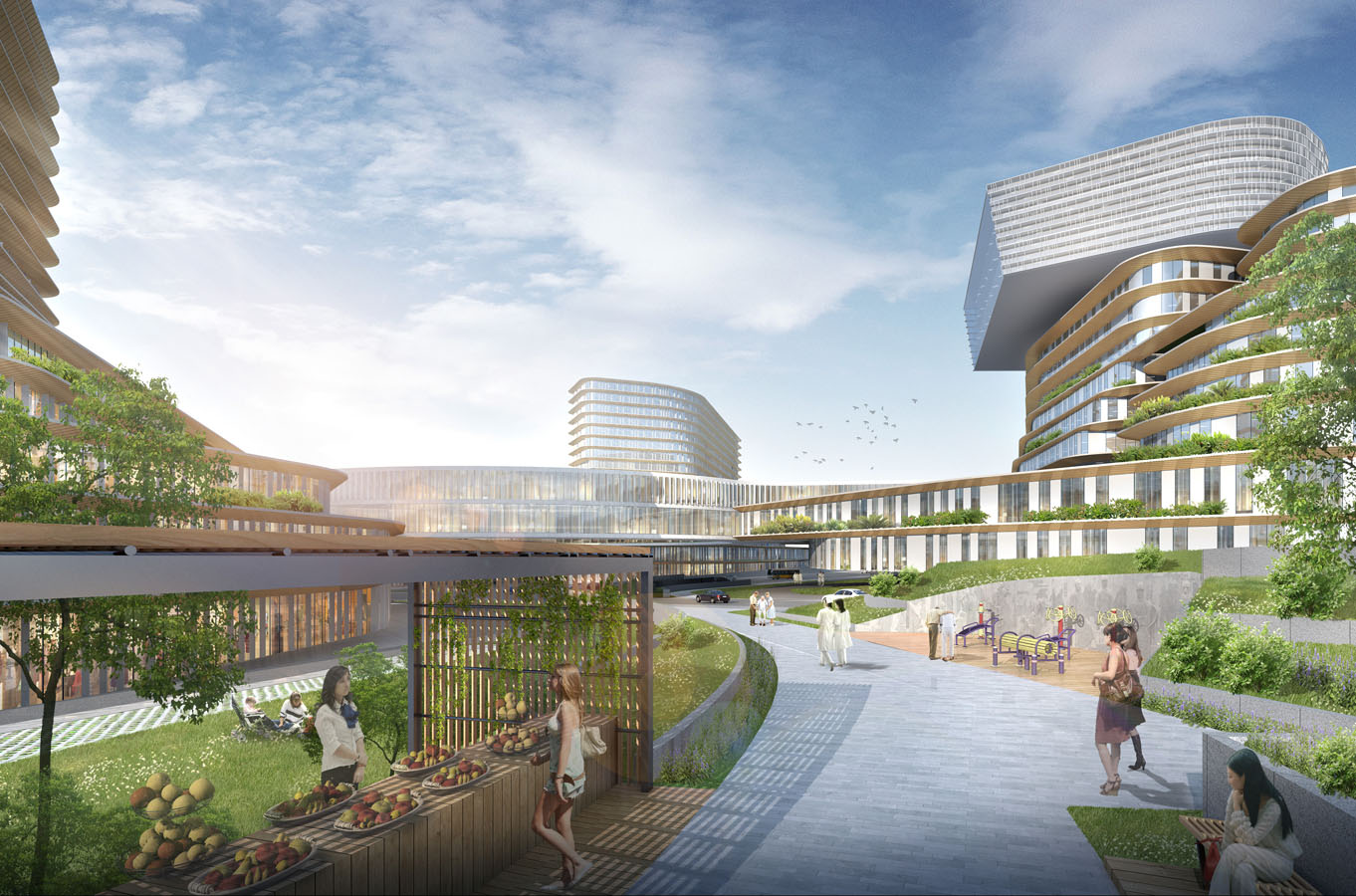 Wuhan, Hubei, China / 2018
International Competition

Client: Wuhan Optics Valley International Hospital
Architect Consultant: Michel Douville
Land Area: 148,372m²
Construction Area: 168,000m²
Type of Project: International Hospital
Aggression is a necessary ingredient of life;
normally aggression leads to proper spacing of animals,
lest they become so numerous as to destroy their environment and themselves along it.
Edward T. Hall (1966)




Following the decision to implement this 1250-bed hospital in the new Optics Valley development of Wuhan, Vector Design Group was asked to propose some creative ways to organize the building's footprint in relation to a very unusual and difficult site for a hospital, made of 4 plots separated by two E-W and N-S public roads, and also crossed by an underground metro line.
Going beyond the image of hands holding a heart, a common representation of empathy, we propose a winged-heart as symbol of a place that not only binds up the wounds and cures diseases, but also a place that cares about lives, that gives people a new momentum and lets them fly again.
Keeping this image in mind, our proposal is to design the hospital as a protected community encircling a central garden, the heart of the complex, with the most secure staff areas revolving around it. Following a gradual outward layout, we then have the patient area around, and finally the public spaces on the outskirts, as transitional place or buffer to the outside.
This principle allows many advantages:
- Based on a circular geometry, efficiently link all parts of the program located on those different plots, with the shortest circulations for the staff;
- Adaptability for the different public departments which could be reassigned according to the future needs (or in case of an epidemic);
- Clear definition of the different areas, from Public to Patient to Staff, as well as from Dirty to Clean.
We believe that a hospital should be a welcoming place for everyone, set in a relaxing environment that promotes social interactions. Designed in relation with the surrounding environment, as an extension to the city's landscape, this green building (with optimized orientations and views) proposes a 3-dimensional landscape made of gardens with different levels of privacy, including an open public garden laid above the metro line, allowing various public activities.