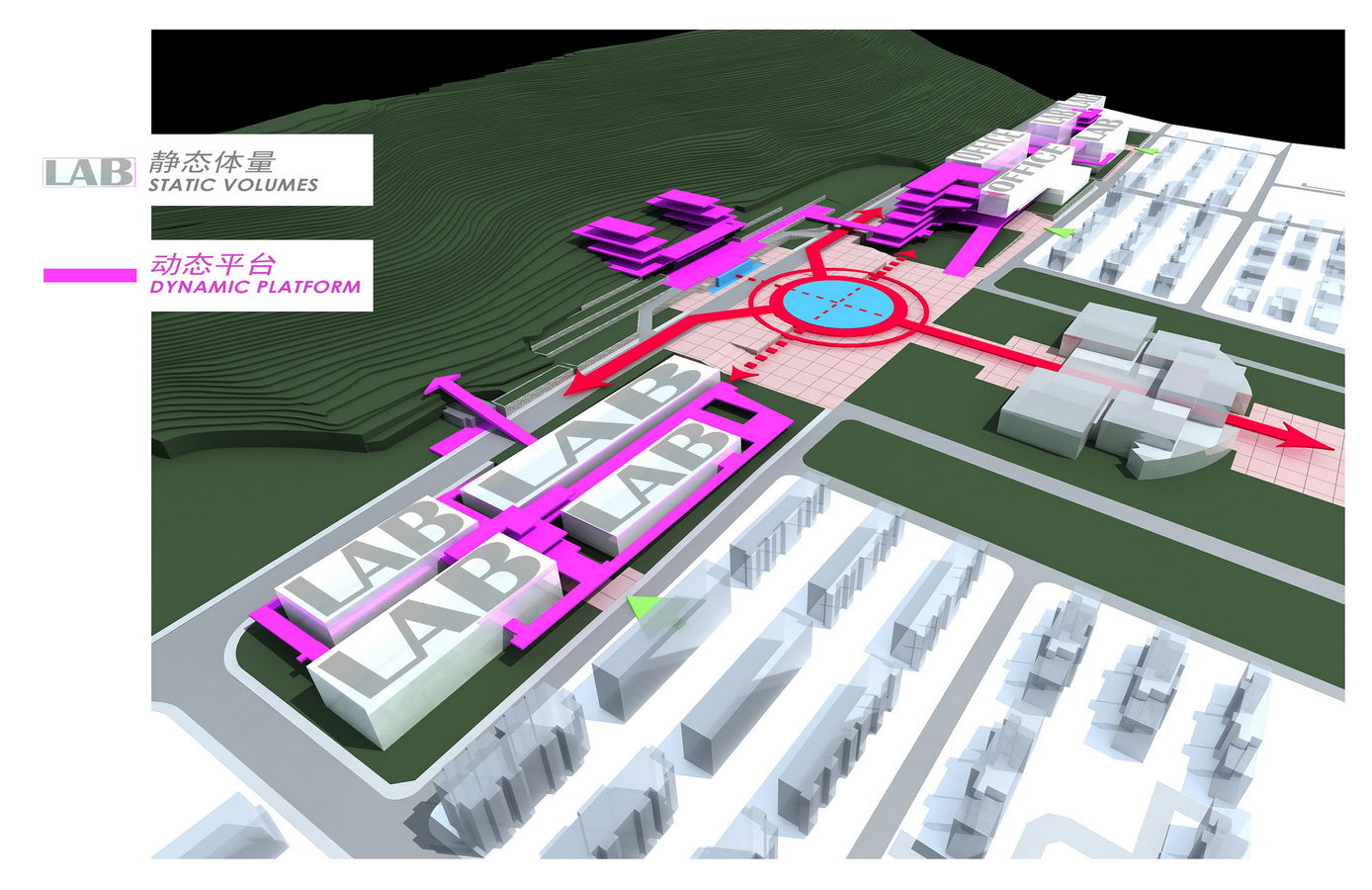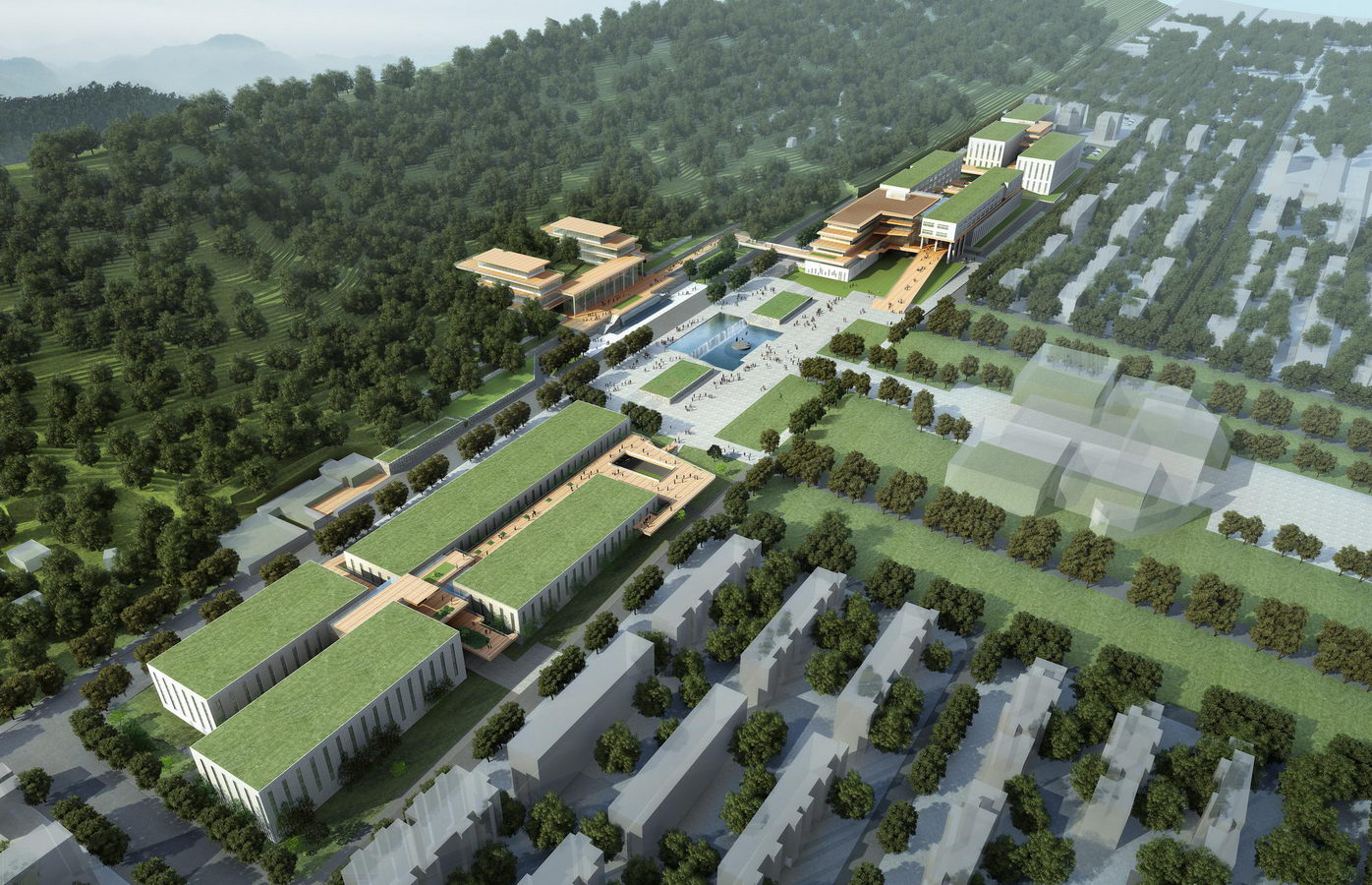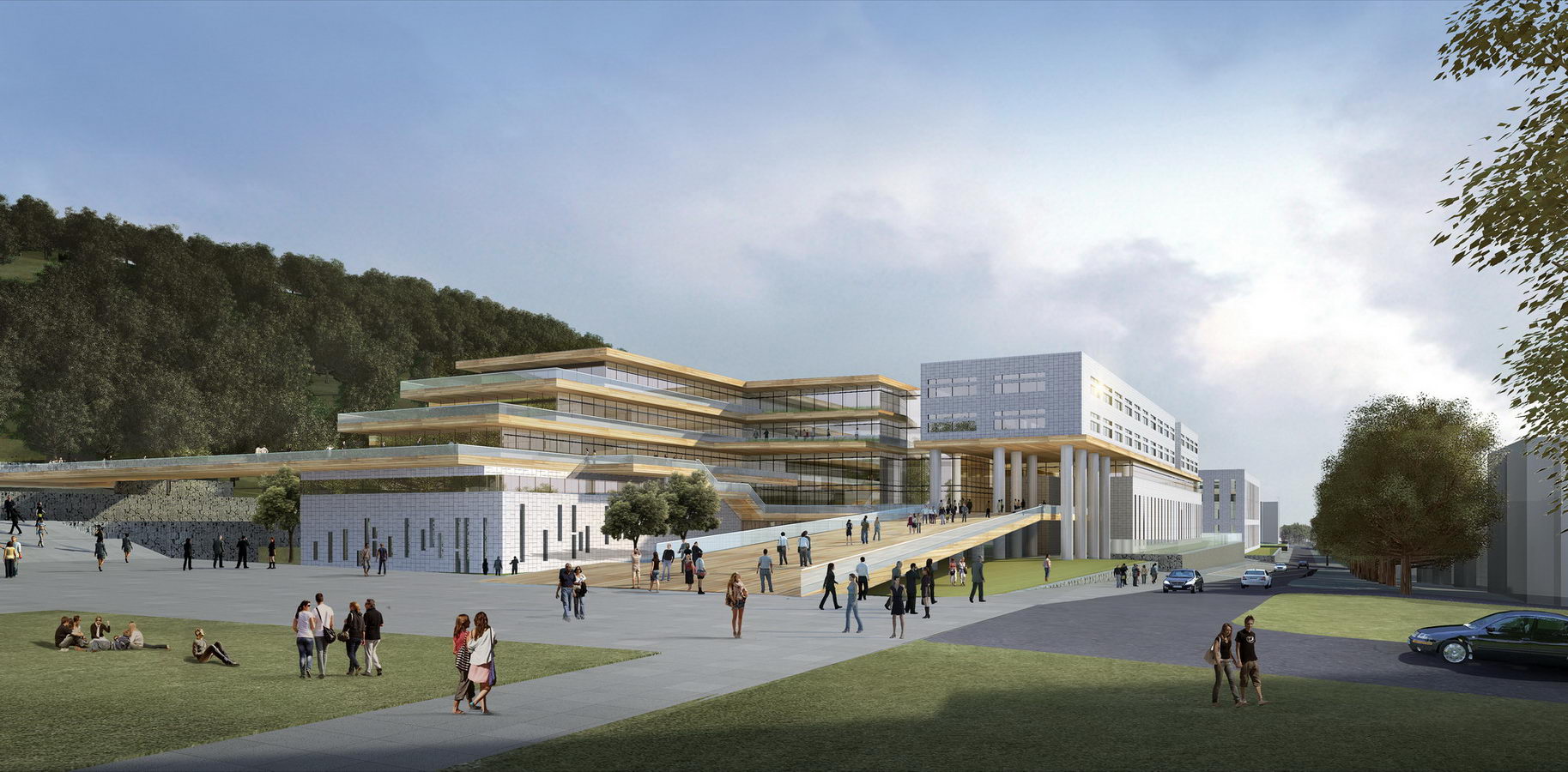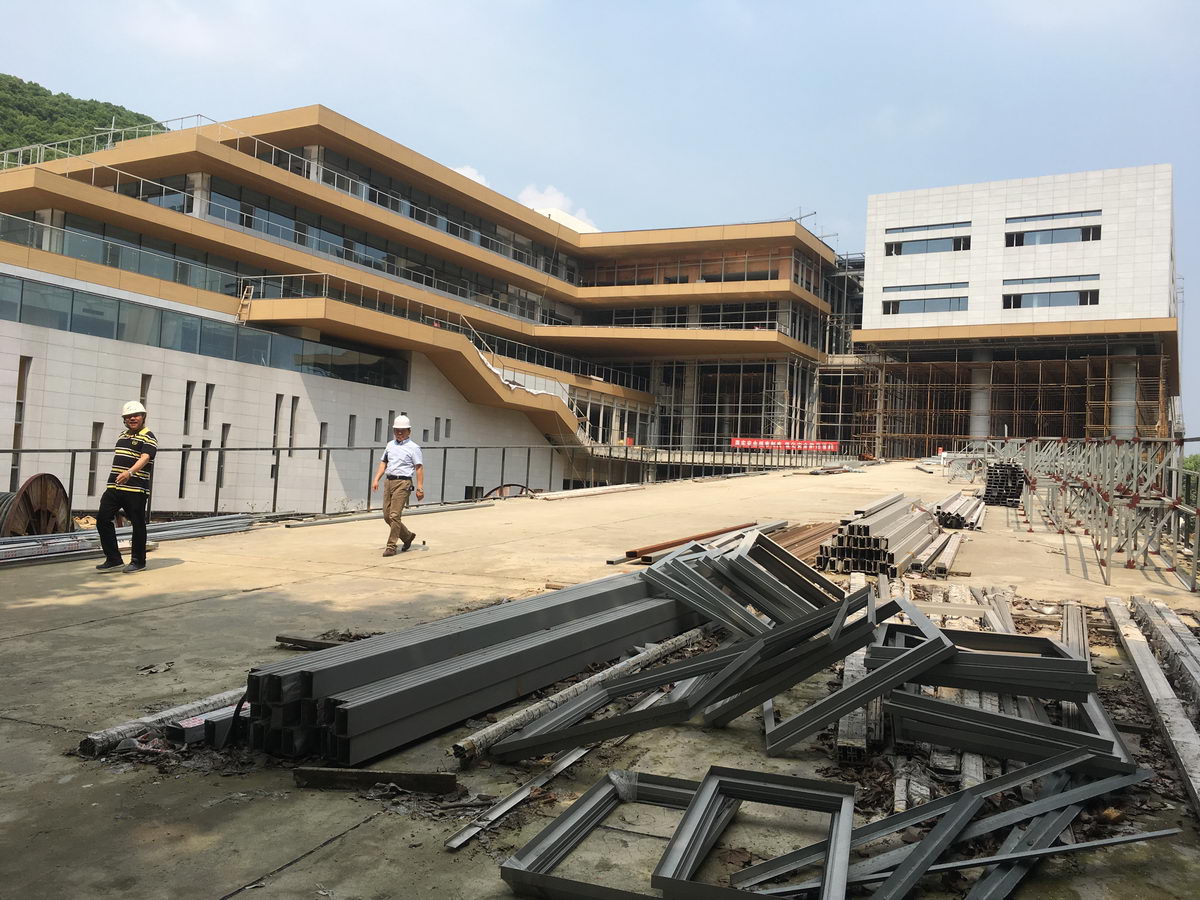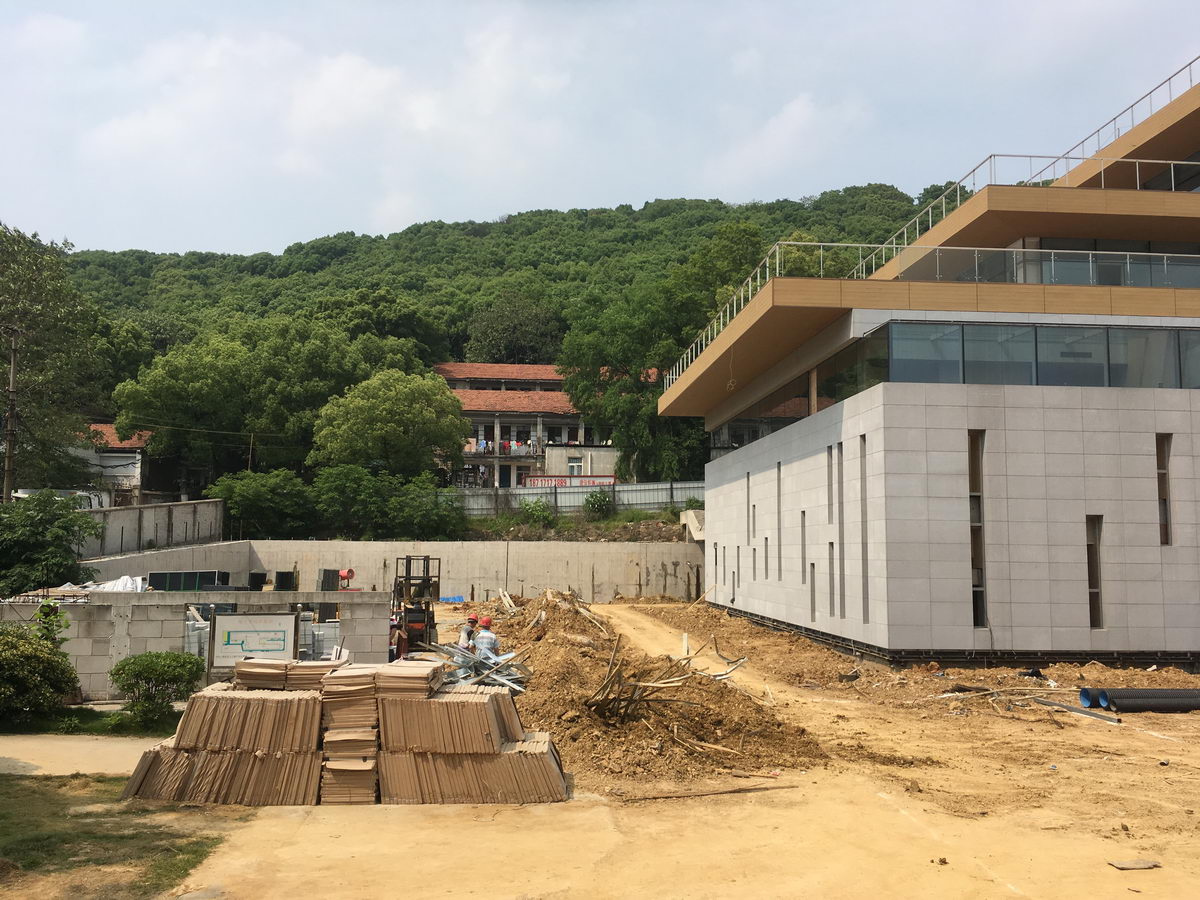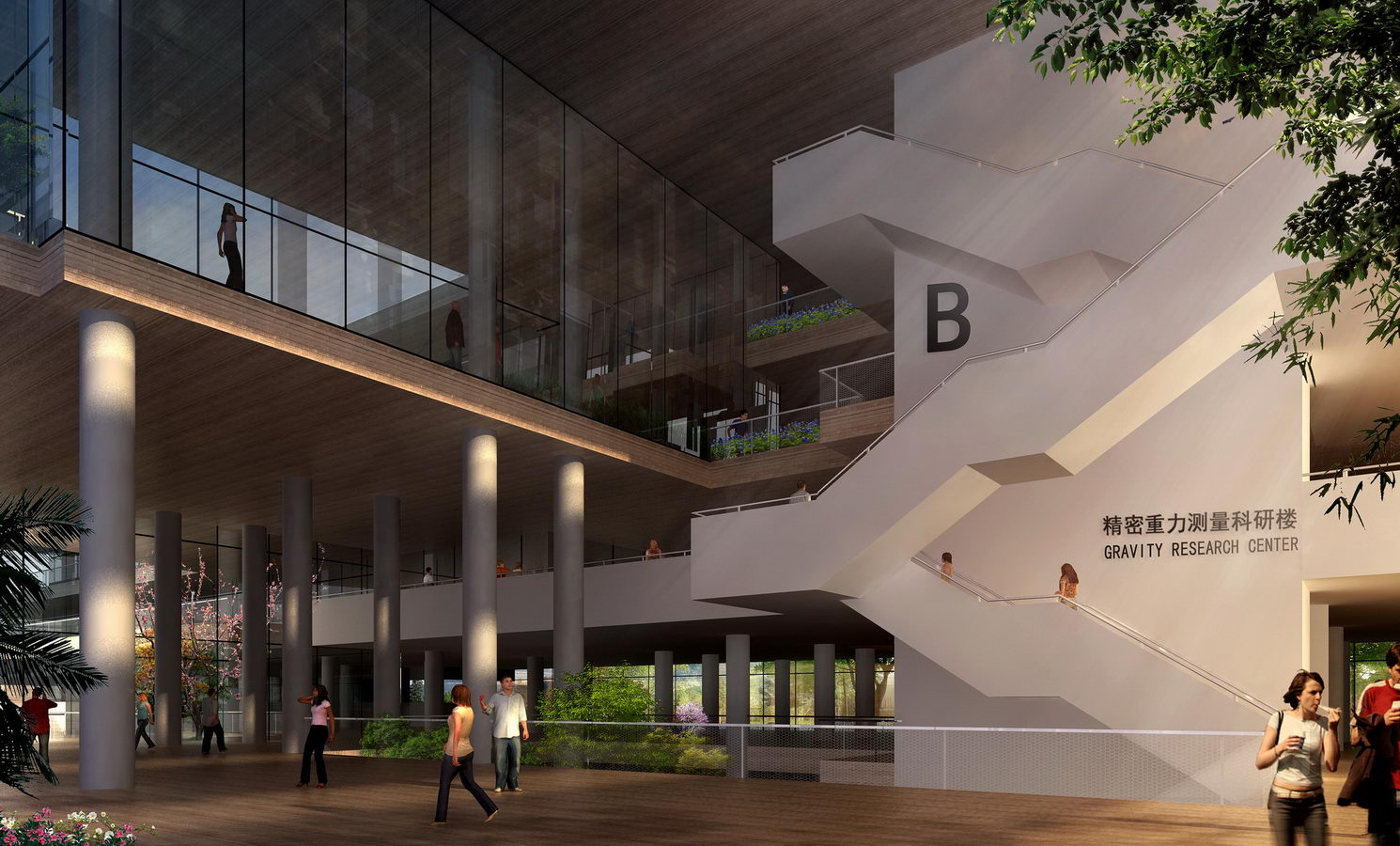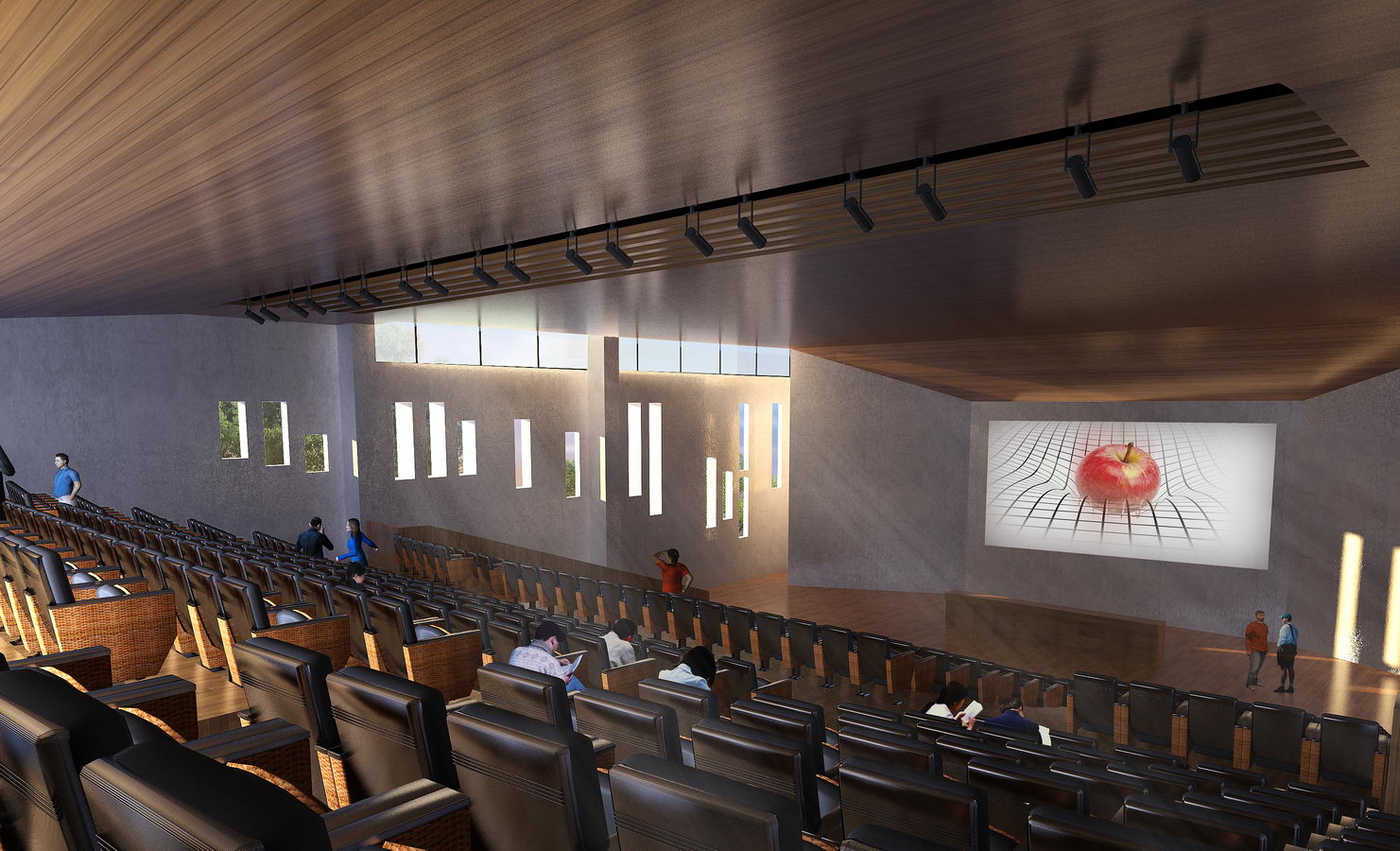 Hubei, Wuhan, China / 2014~2020
National Competition (1st Prize)


Client: Huazhong University of Science & Technology
Land Area: 91,000m2
Construction Area: 103,150m2
Type of Project: Office & Laboratories with Public Facilities
Status: Completed


This Gravity Research Center is a key scientific and technological project approved and sponsored by the National Education Department.
Keeping in mind the dynamic equilibrium of objects in a gravitational space, we propose, in response to the required isolated foundations for the labs, individual static lab volumes anchored to the ground, dissociated from the elevated dynamic first floor circulation platform linking all functions together.
Our design respects as well the university's master plan, emphasizes its N/S axis, meets the function requirements of different volumes and their flexibility to finally take the overall natural advantages of the site into account.