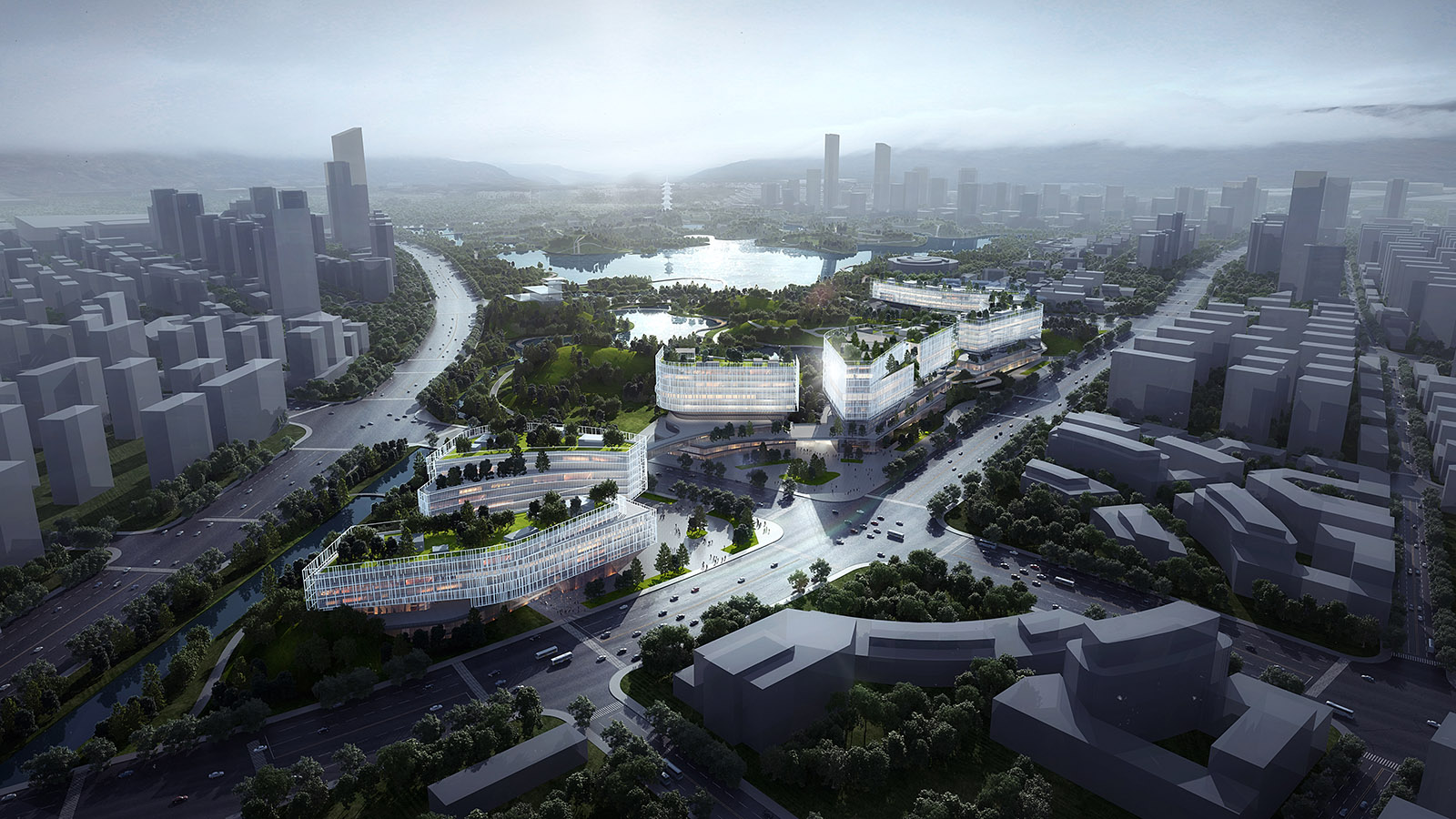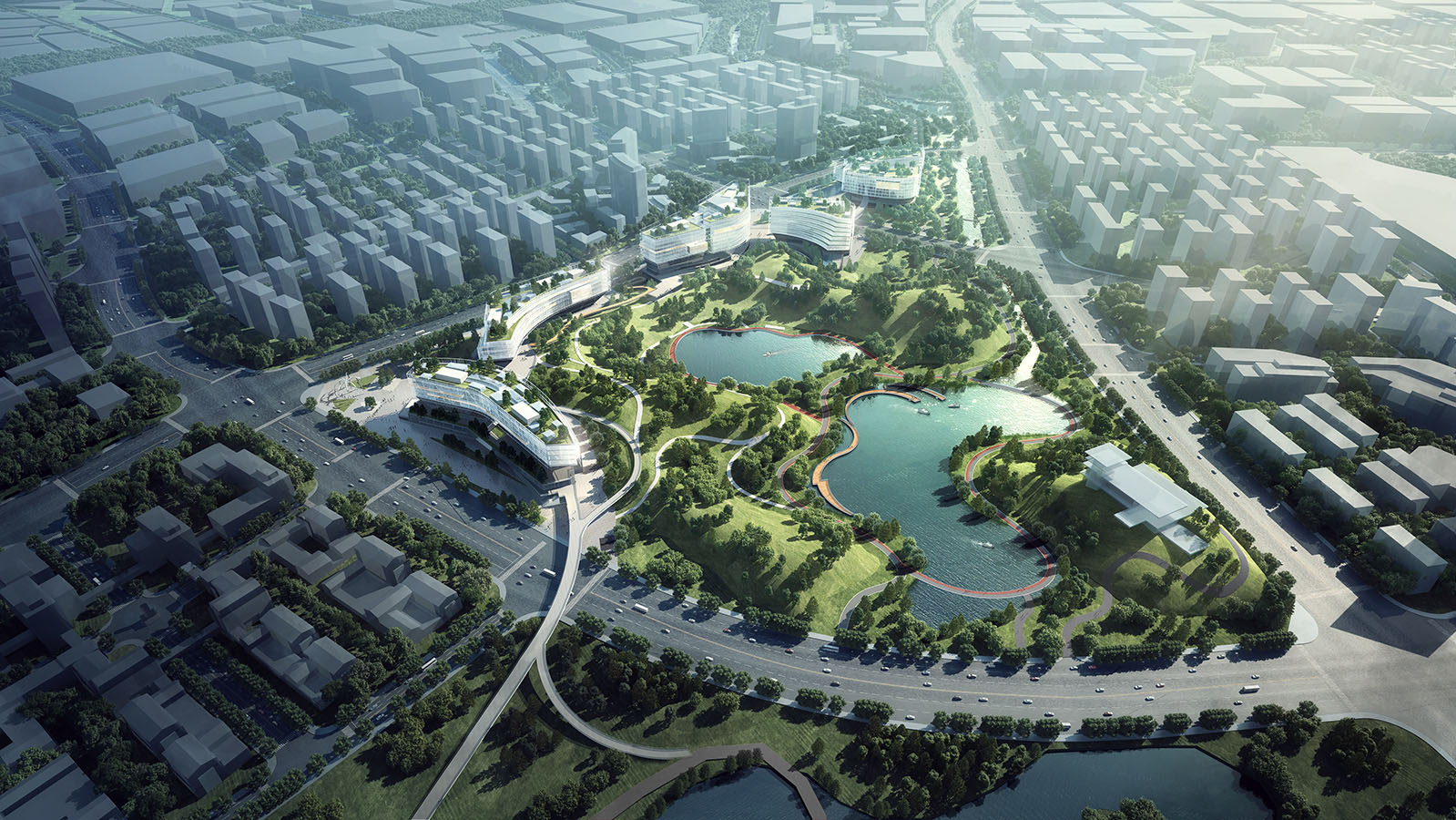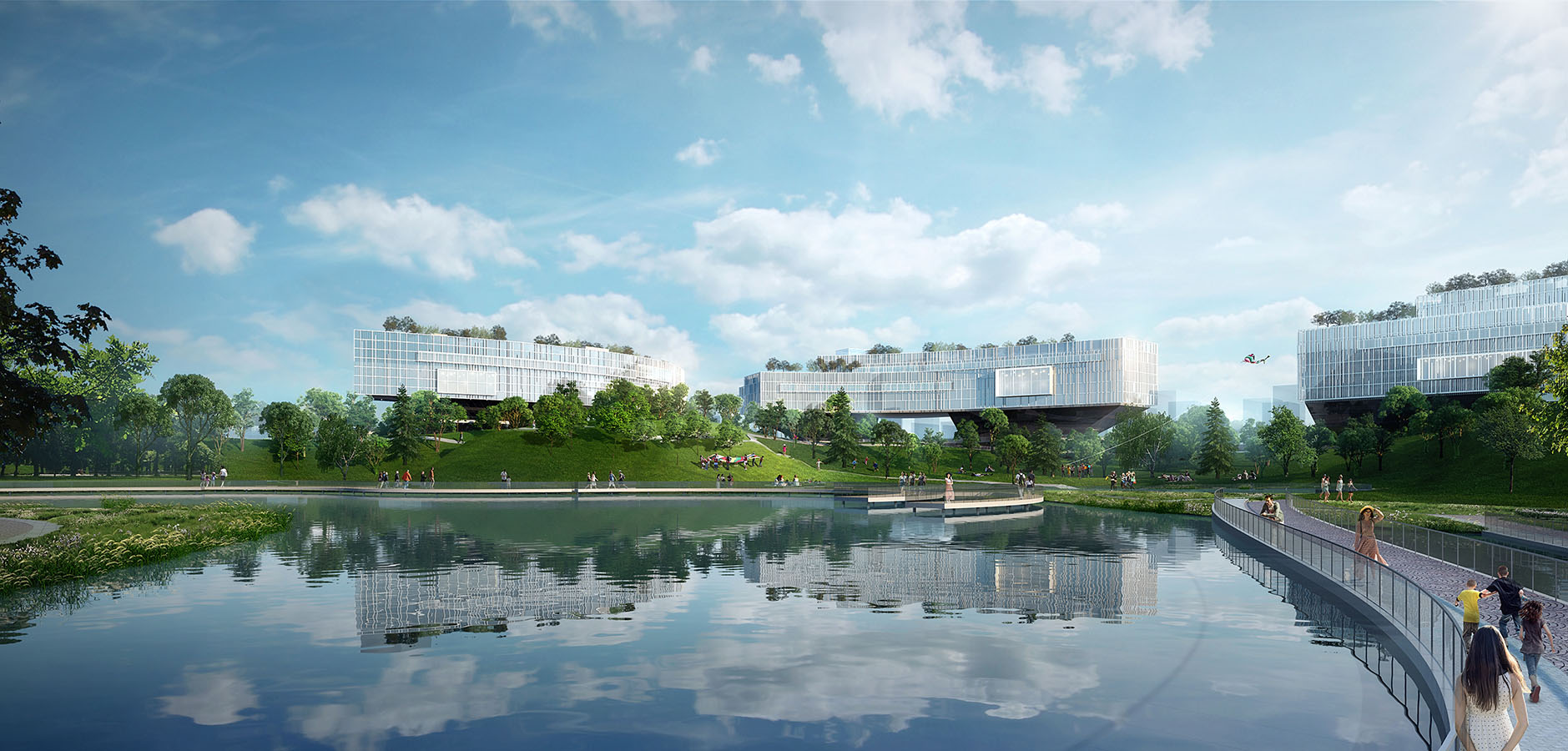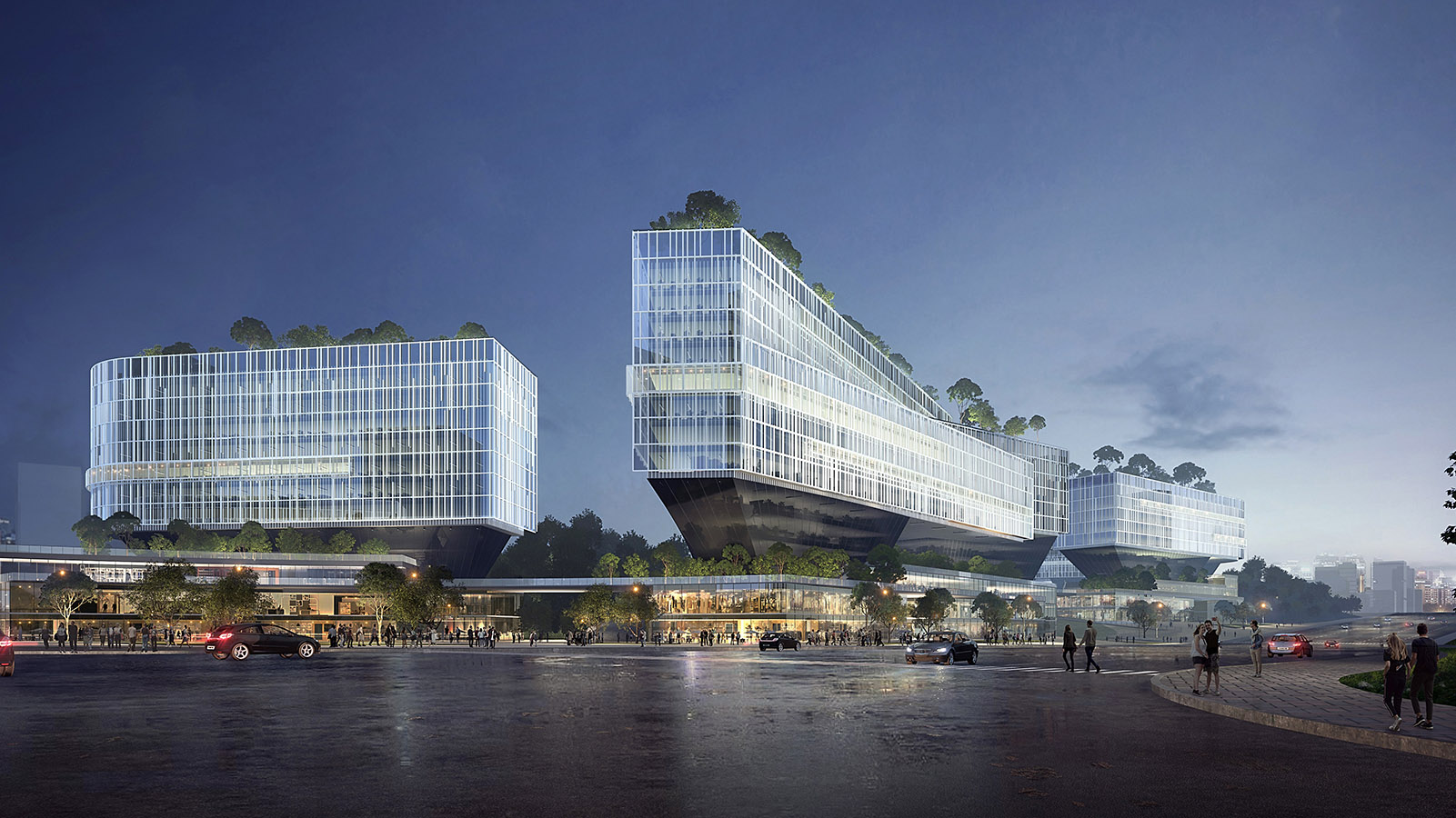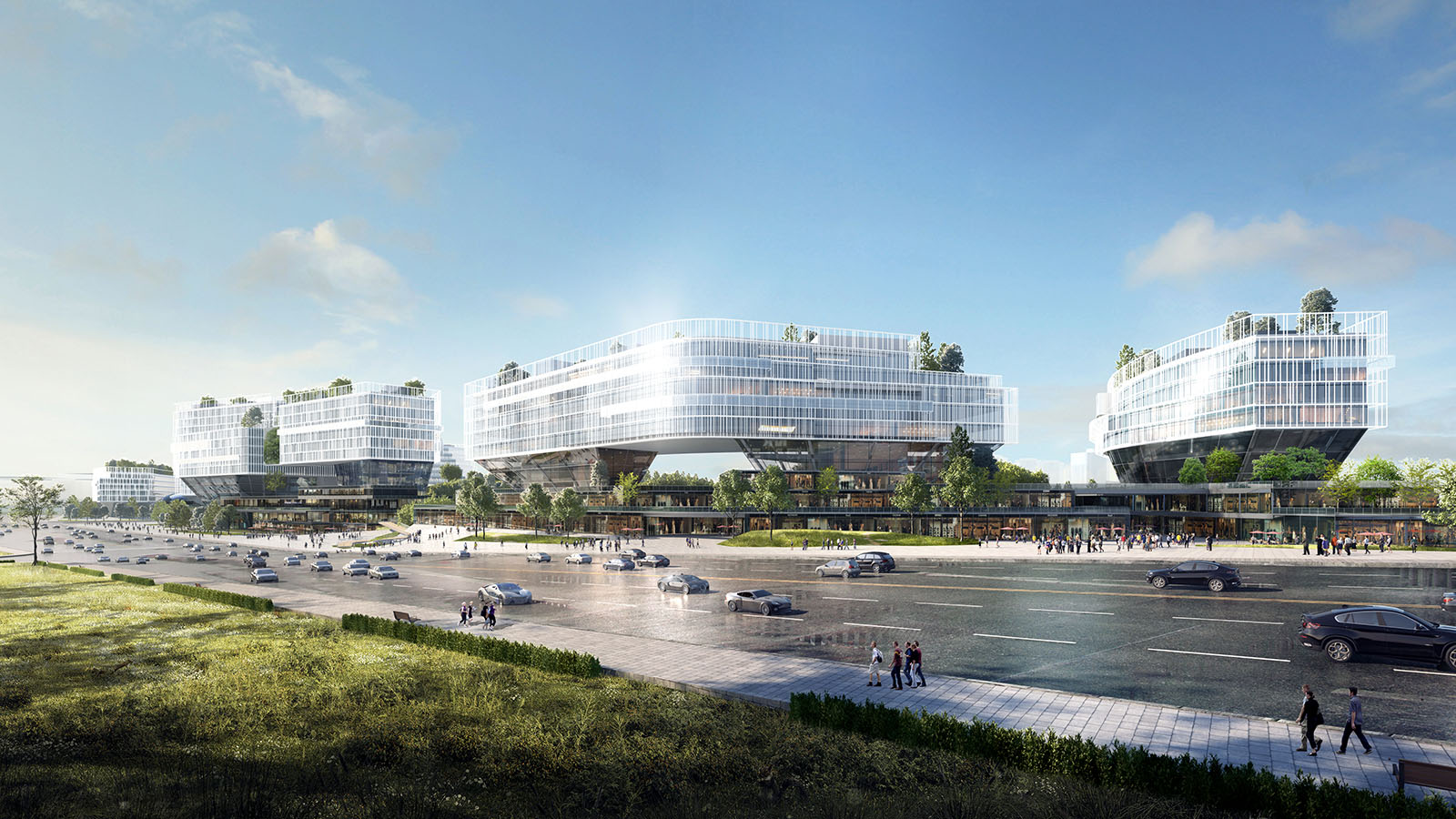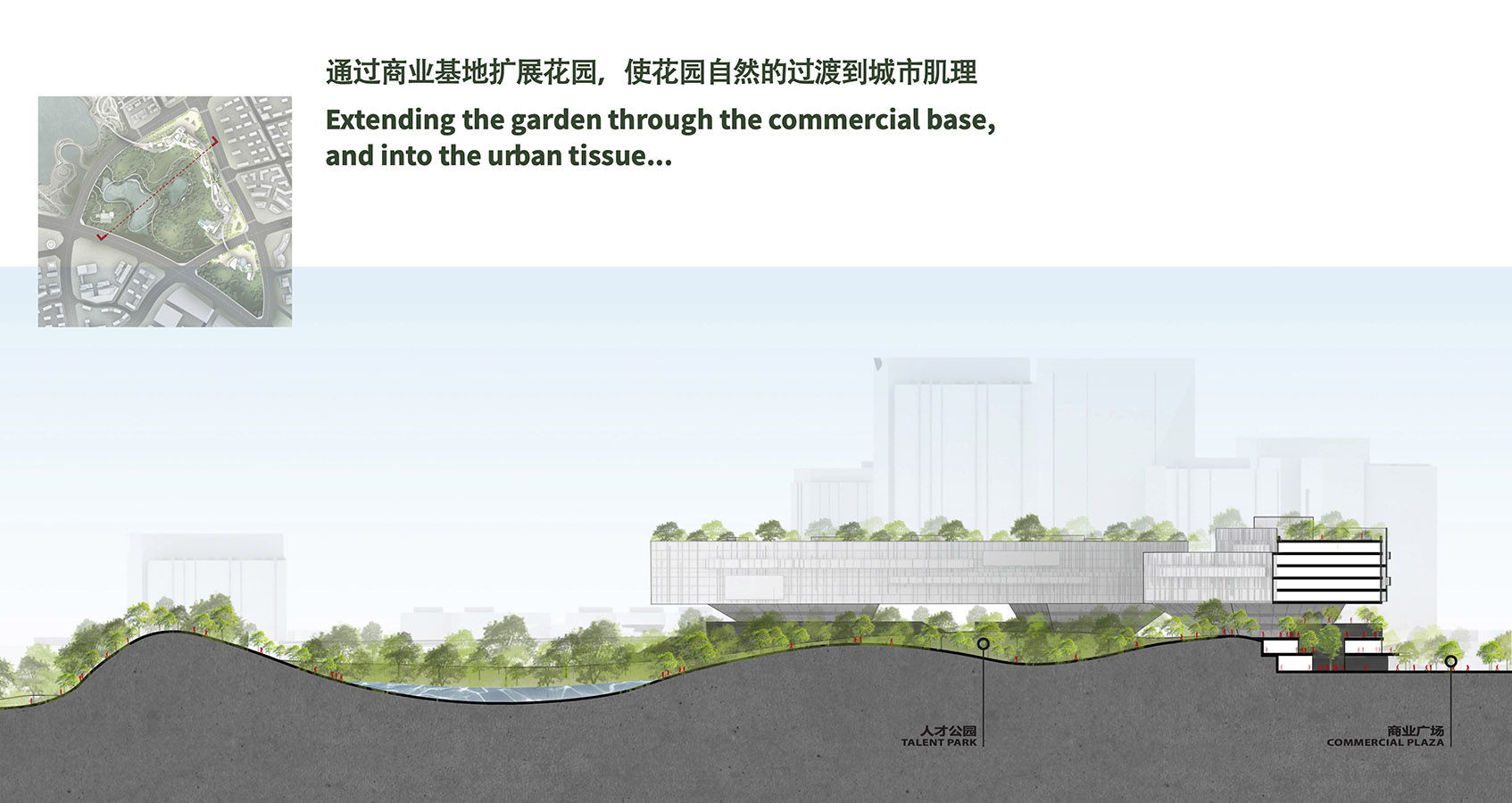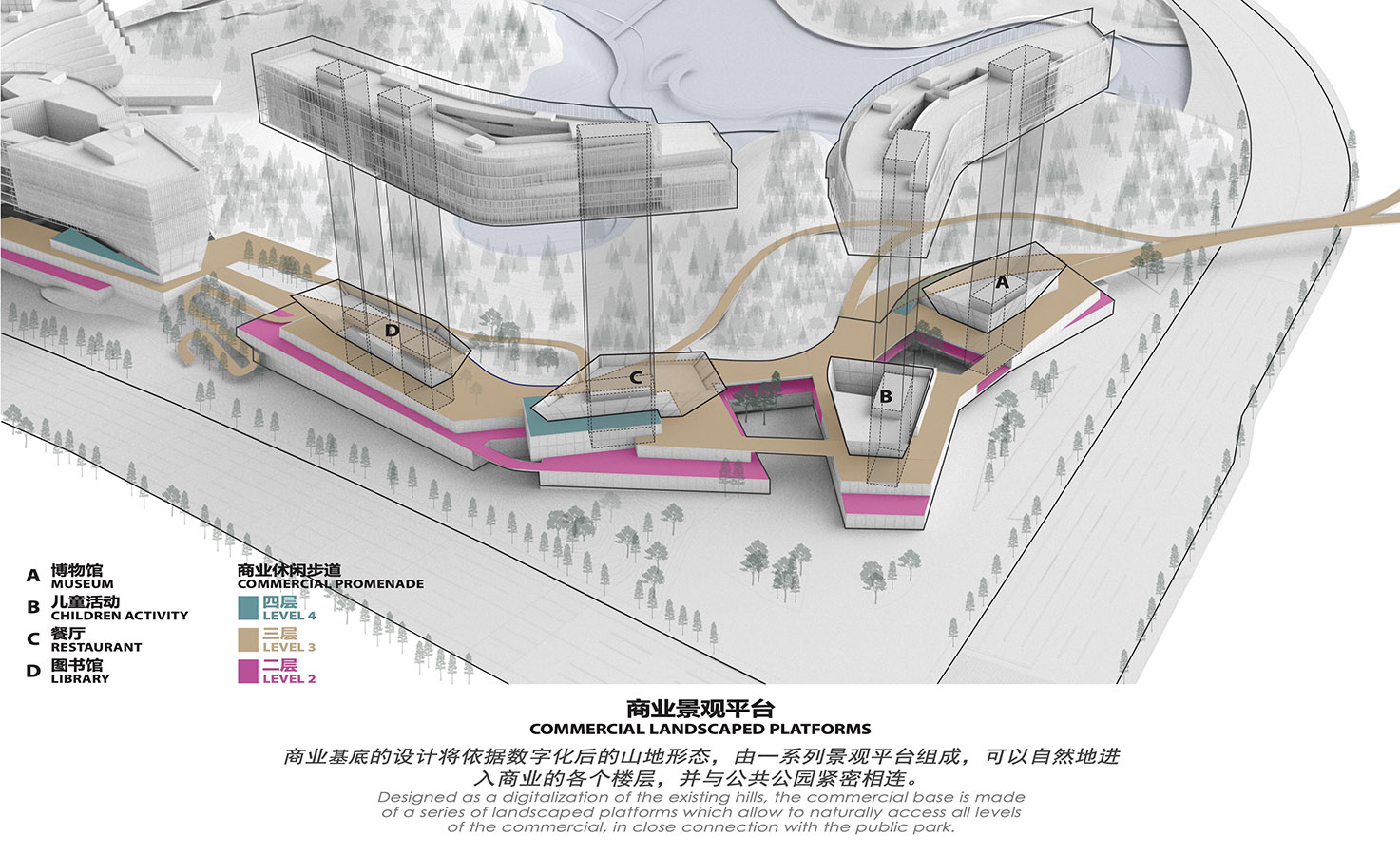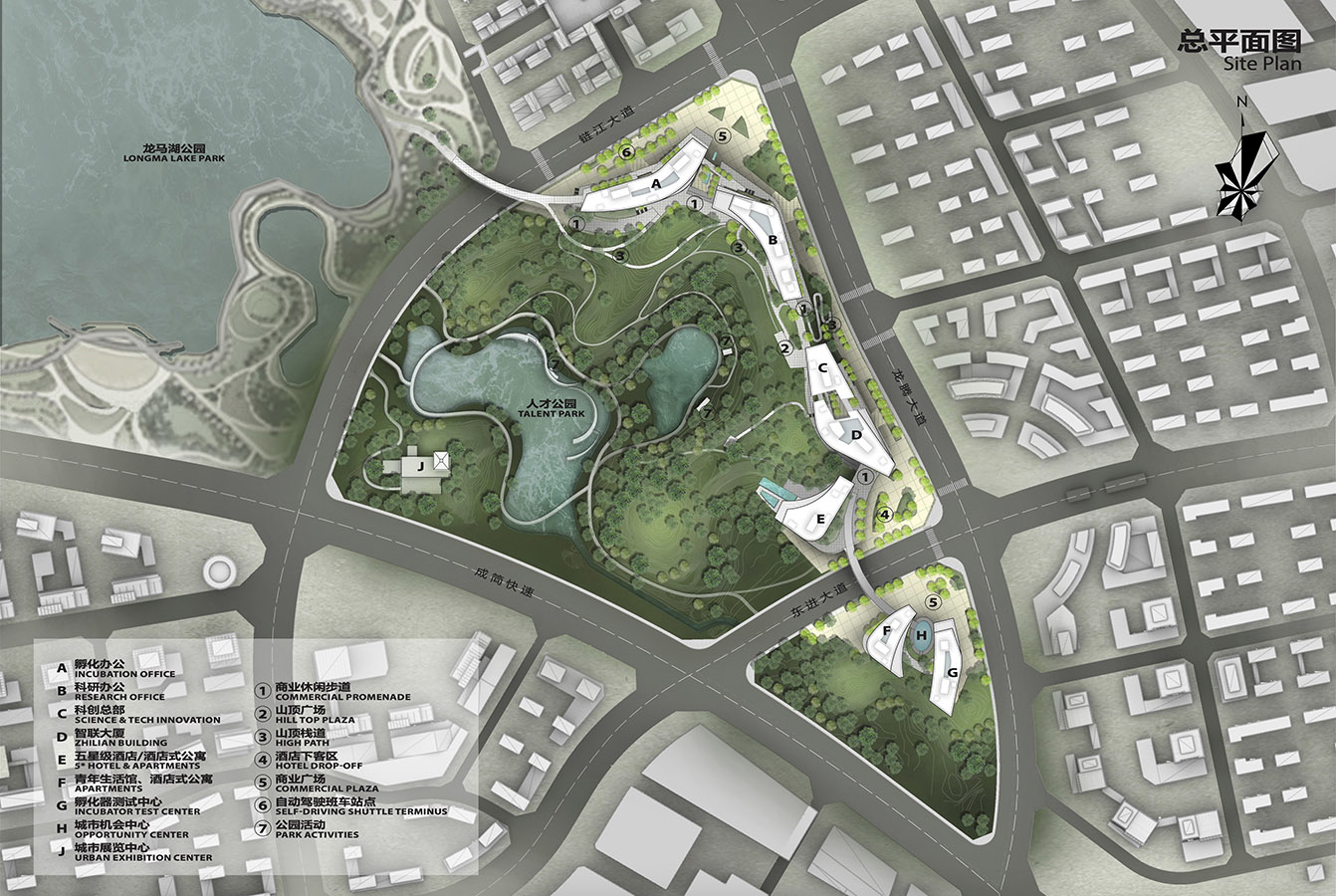 Chengdu, Sichuan, China / 2021~
International competition (1st Prize)


Client: Chengdu Communications Investment Group
Land Area: 89,400m²
Construction Area: 230,000m²
Type of Project: Mixed-Use Office, Apartments, Hotel, Commercial



THE CORE OF THE FUTURE HAS THE SHAPE OF NATURE.


At the heart of the garden city of Jianzhou, next to the new Tianfu airport of Chengdu, this landmark aims at connecting people to nature and building the perfect core of the future. Following the principles of biophilic architecture, placing the project inside nature and using its elements as source of inspiration, we let nature express itself by shaping offices, hotels and apartments as "clouds" floating above the garden, blending into the sky.
Located along the ridge of the hills of a public garden, the project draws a limit that defines the level of communication between the garden and the city. By extending the garden through the commercial base, and into the urban tissue, we avoid building a separation to the city. Designed as a digitalization of the existing hills, the commercial base is made of a series of landscaped platforms which allow to naturally access all levels of the commercial, in close connection with the public park. Running along the ridges and across the three plots of land, a landscaped commercial promenade links all parts of the project as a 3-dimensional spine.
The functions forming the clouds above are supported by core crystals that allow constant physical and visual connection between the street side and the garden side. With a unique location between Earth and Sky, these volumes house special public cultural and ecological activities with striking views to the surrounding landscape.
Translating the concept of the clouds and blurring the outline of the buildings, an outer envelope provides a rich texture, which also unifies the façade treatment of the different functions (office, hotel, apartment…) and creates a strong landmark for the city.