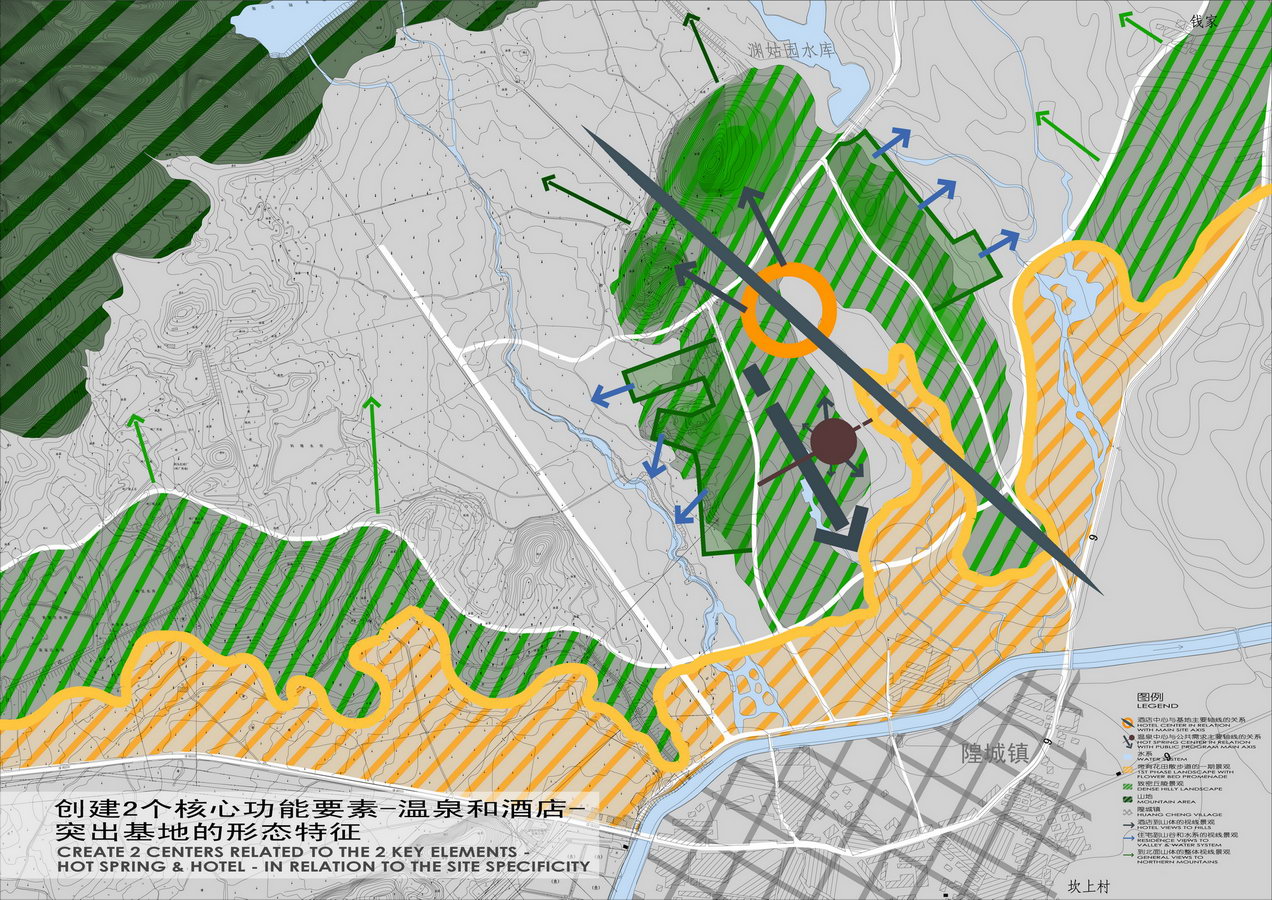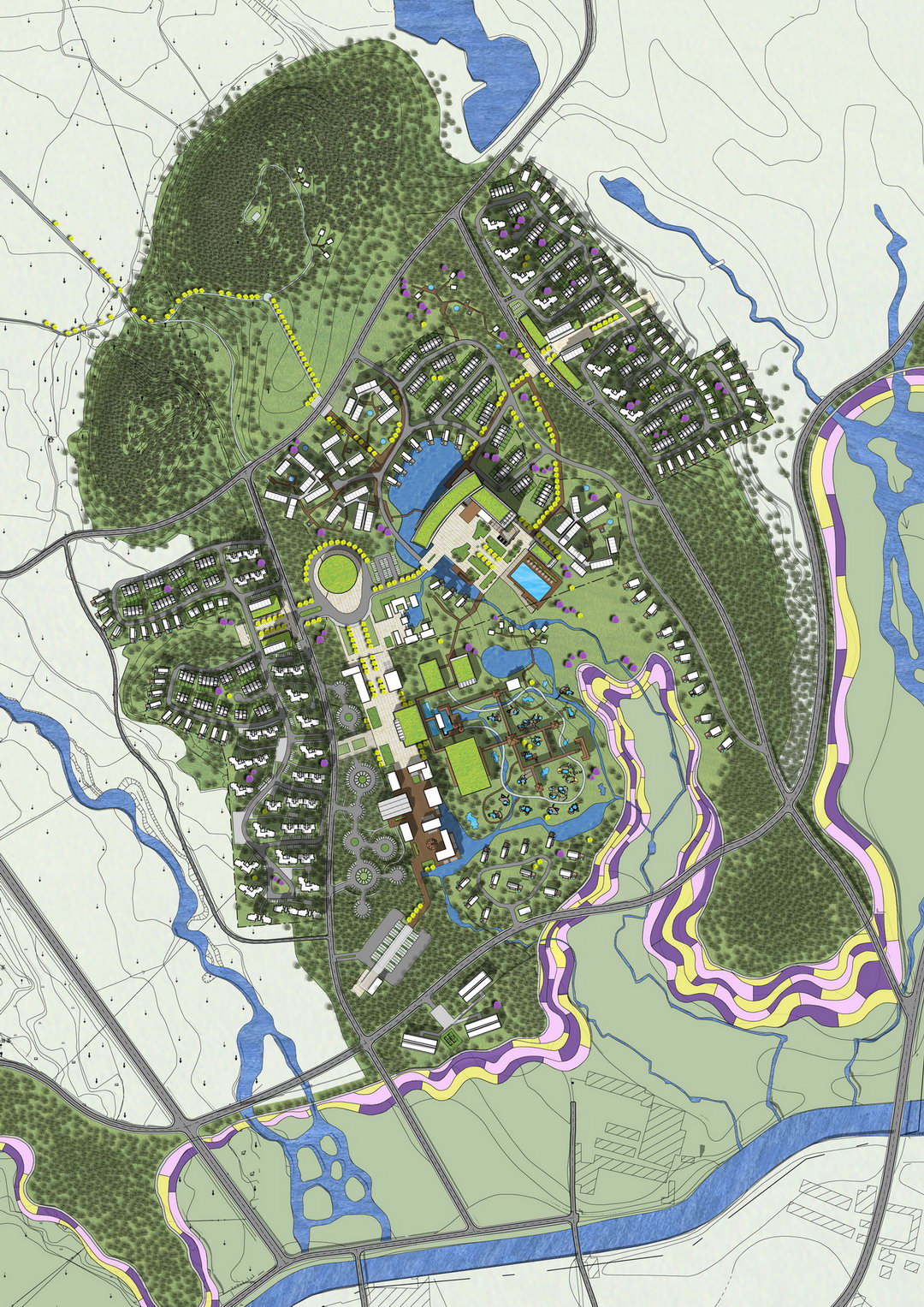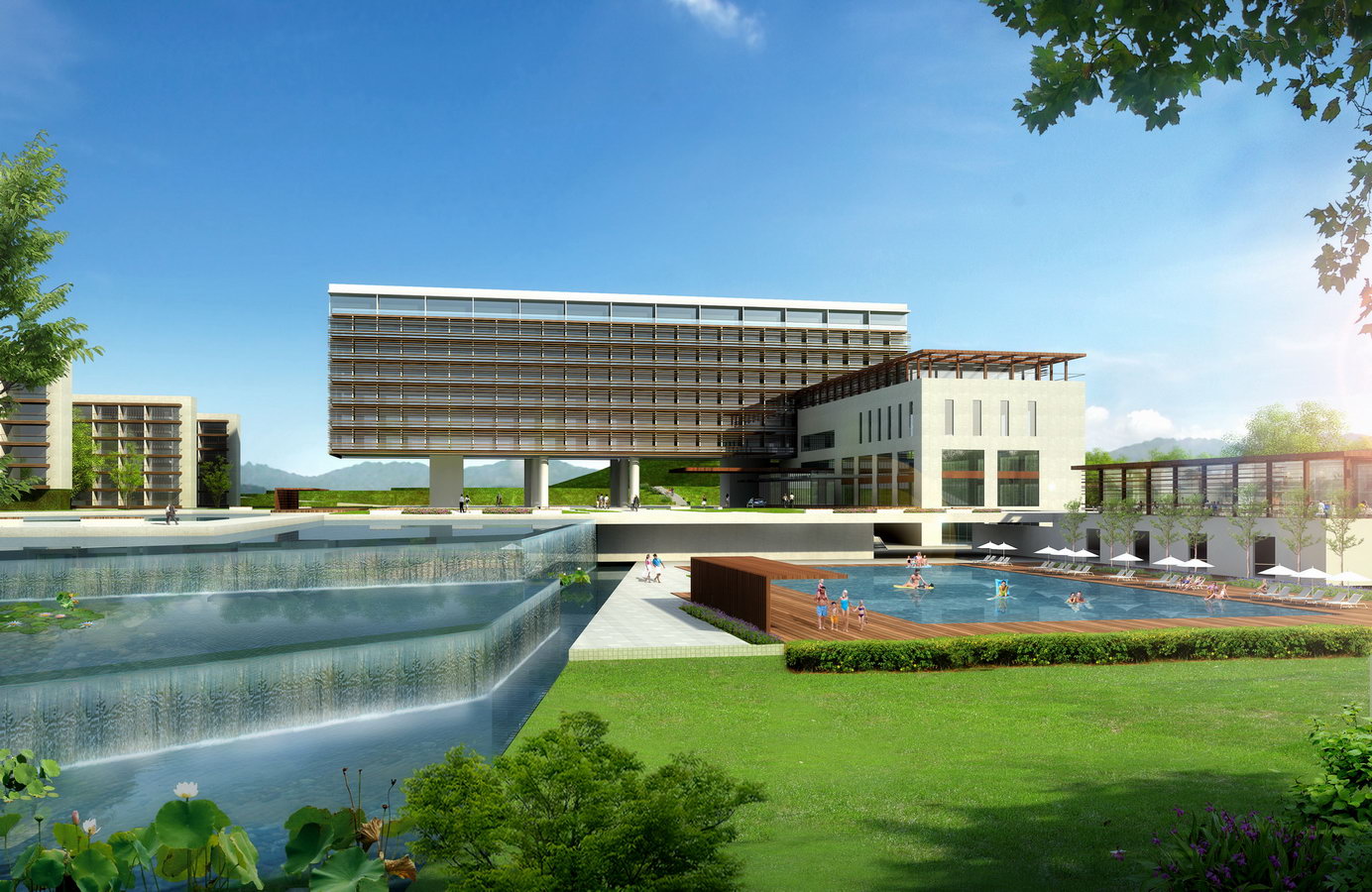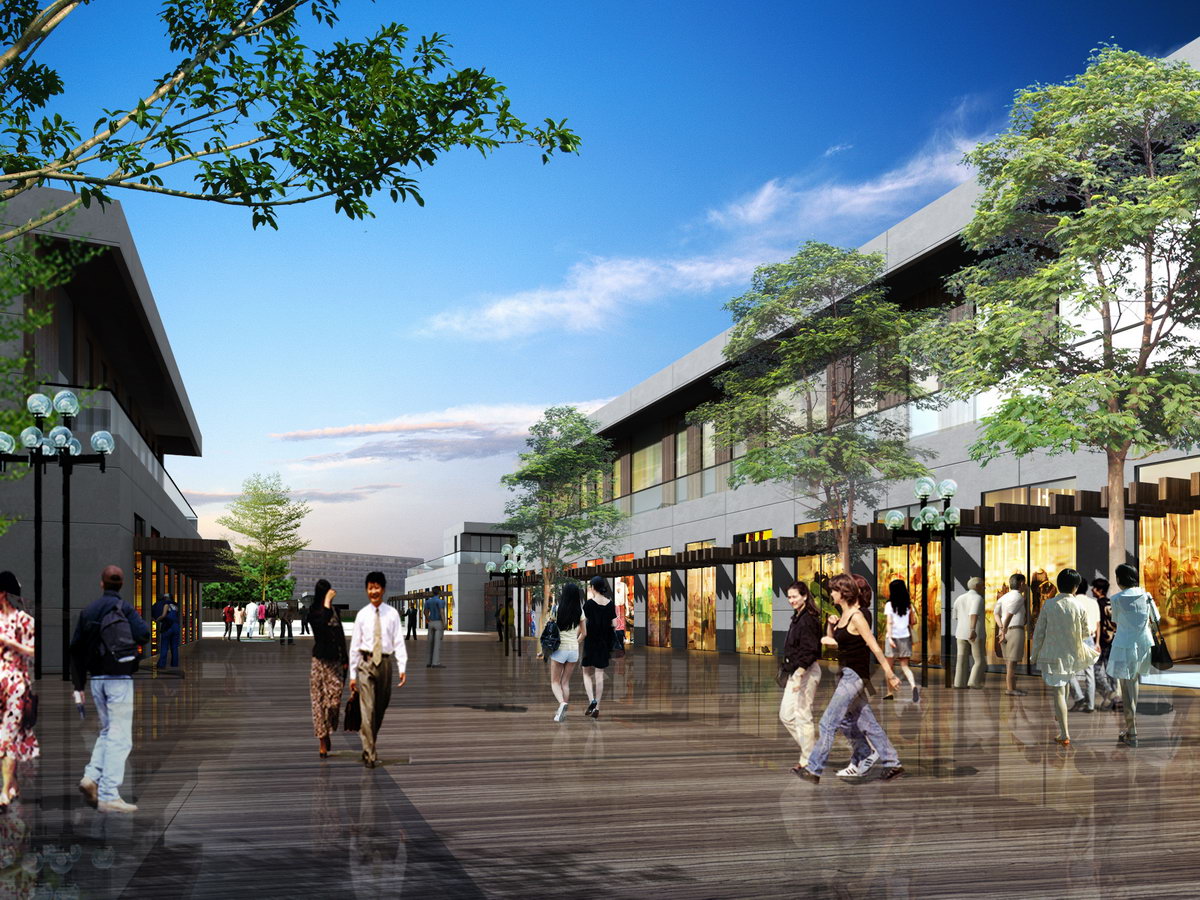 Fengcheng, Jiangxi, China / 2013
Private Commission

Client: Center Enterprises Group Real Estate
Land Area: 253,350 m2
Construction Area: 202,000 m2
Type of Project: Planning for hot spring, hotel & residence


As an ecological and recreational first phase of a very large development revolving around the local selenium-enriched grounds, our main goals in term of planning were to:
-- Create 2 centers related to the 2 key elements -- hot spring & hotel -- in relation with the site specificity.
-- Using the visitor center as main focal point, propose a large scale facility self contained for better management and easily accessible from the hotel and residence development.
-- Emphasize the setting of the hotel according to the rules of Fengshui as well as propose a lay out answering the standards of a 5* hotel resort for VIP associated with private hot spring.
-- Lay out the different residence areas so as to beneficiate from the best views to the water features.