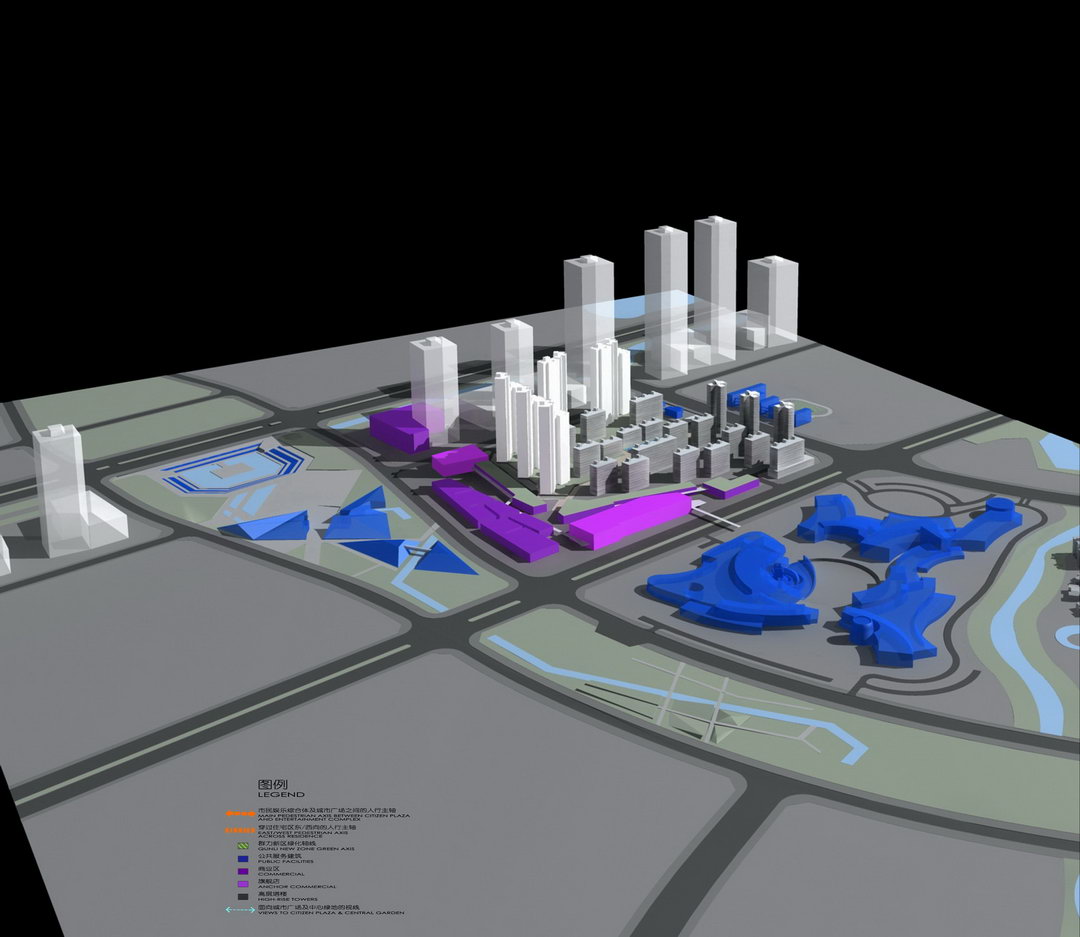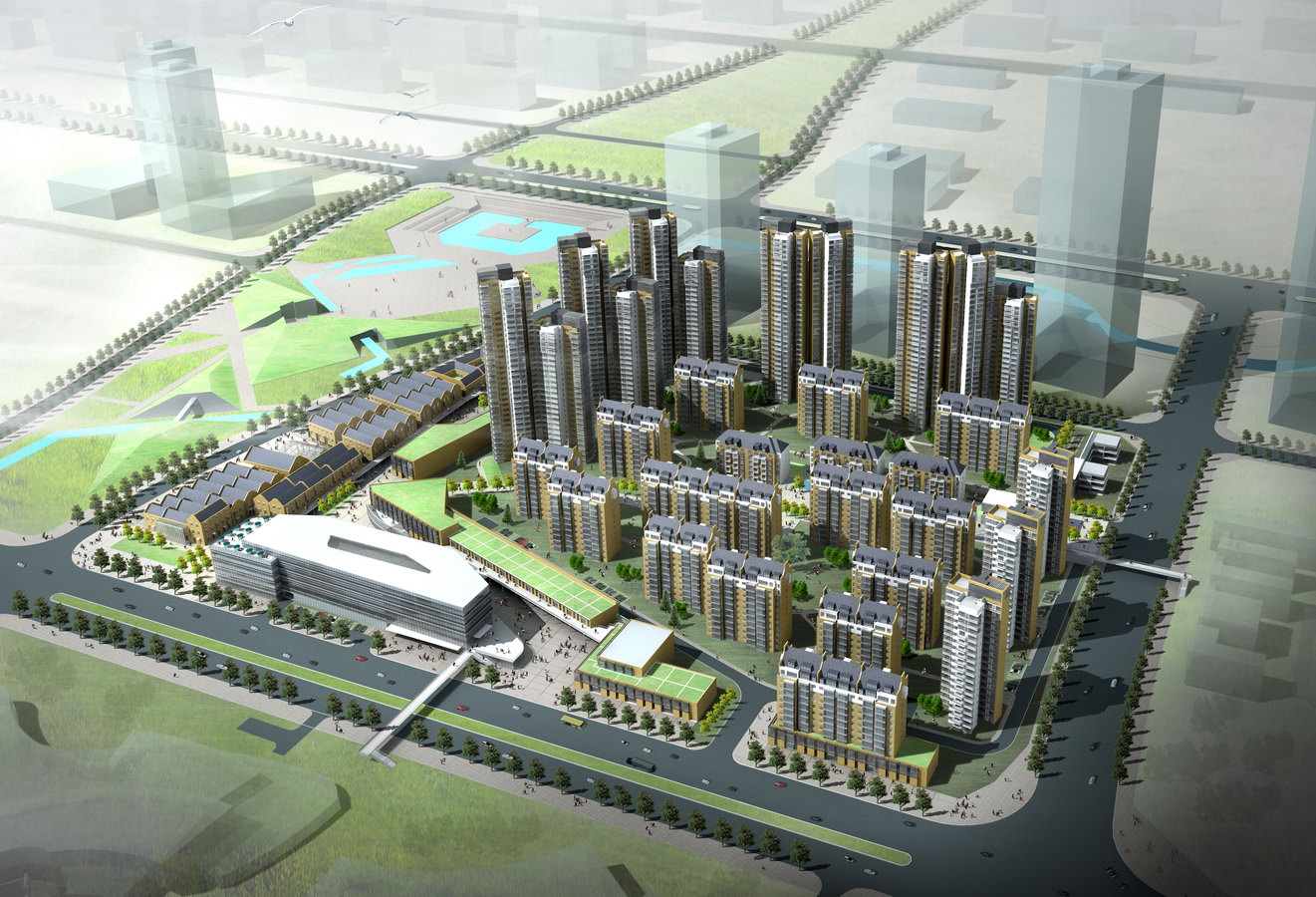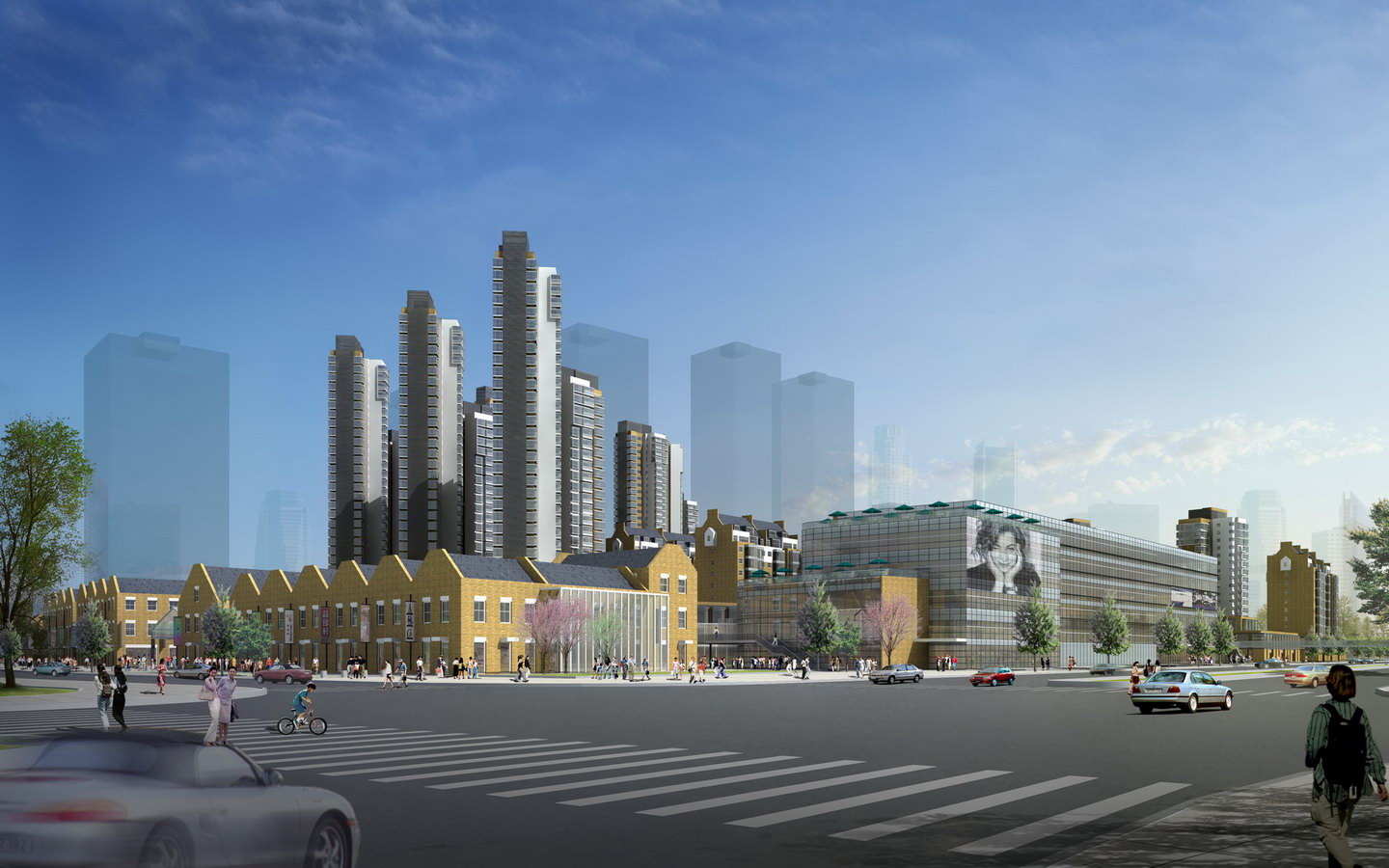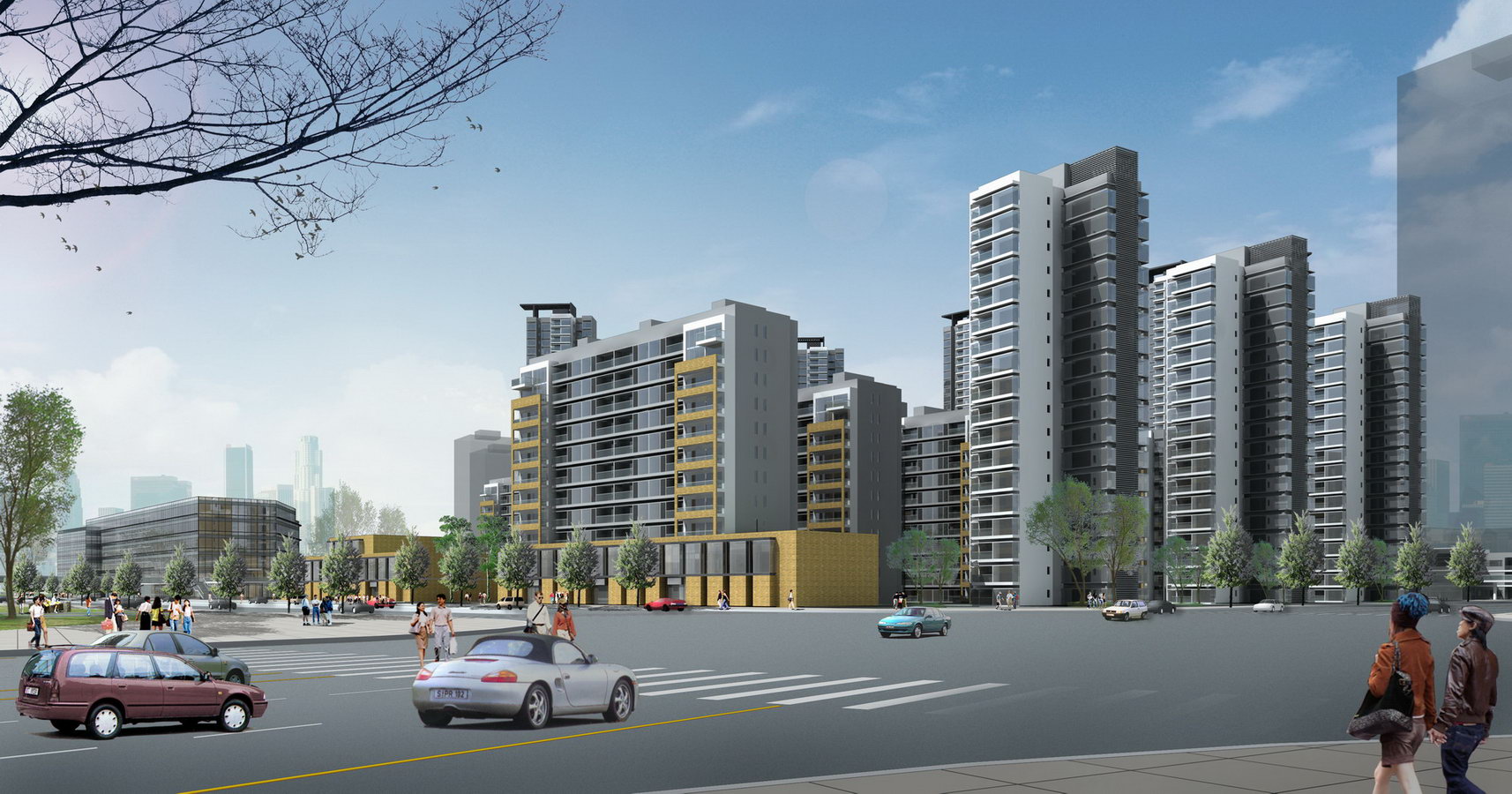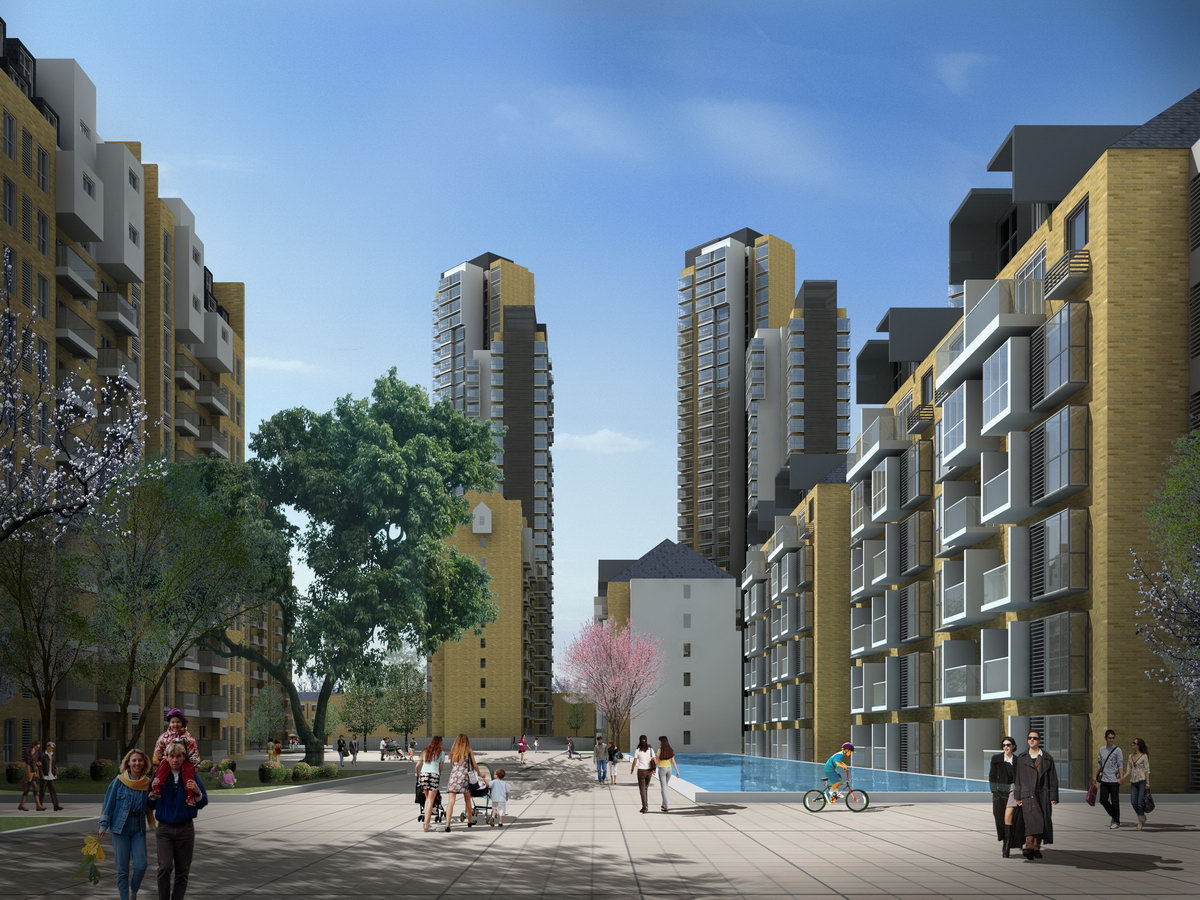 Harbin, Heilongjiang, China / 2009
National Competition

Client: Harbin Qunli New Zone Development and Construction Center
Land Area: 82,118 m2
Construction Area: 214,285 m2
Type of Project: Restaurant and Residence


A new zone, thought as a garden city, is under development on the west side of Harbin downtown and along the Songhua River. A large central garden, treated as a mall with different types of activities creates a N/S axis along which lays the site. The goal is to create 2 areas: one for food activities, in relation with the main N/S axis and connecting in a "natural" way the People Plaza and some entertainment activities in the south; one for residential life, connected, but somehow offset to the noise and light "pollution" of this first activity. The whole compound has been designed with an English atmosphere, recreating the qualities and scale of commercial streets found in old cities, while confronting them to large scale modern anchor buildings.