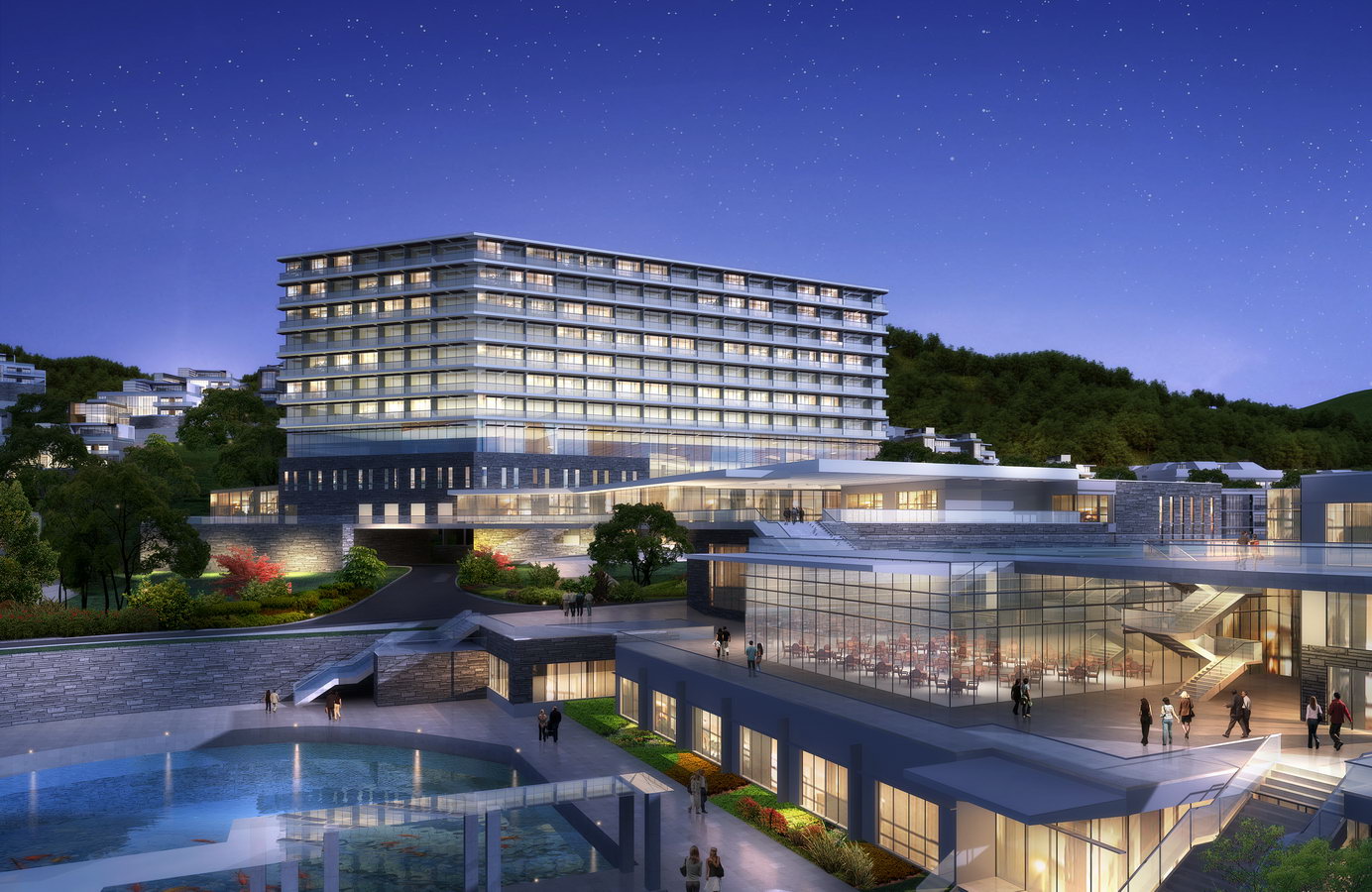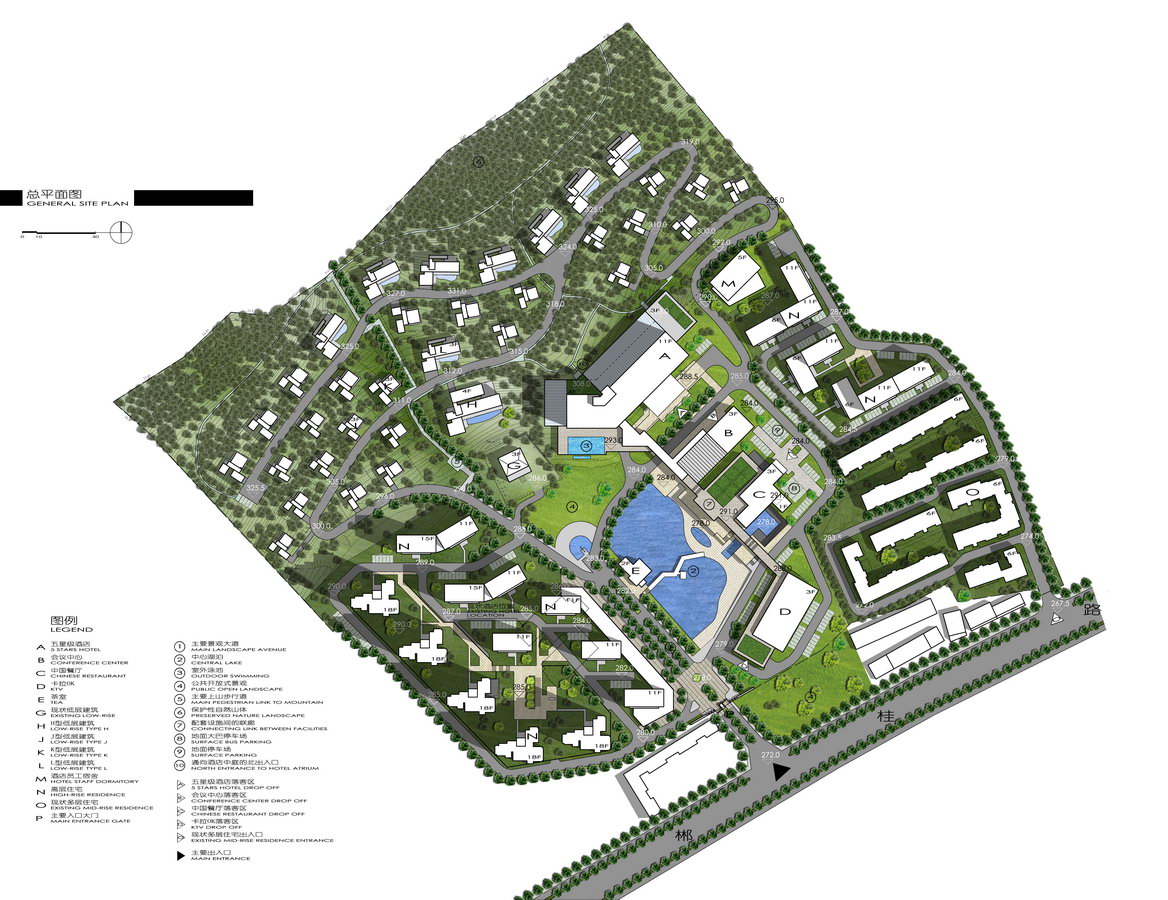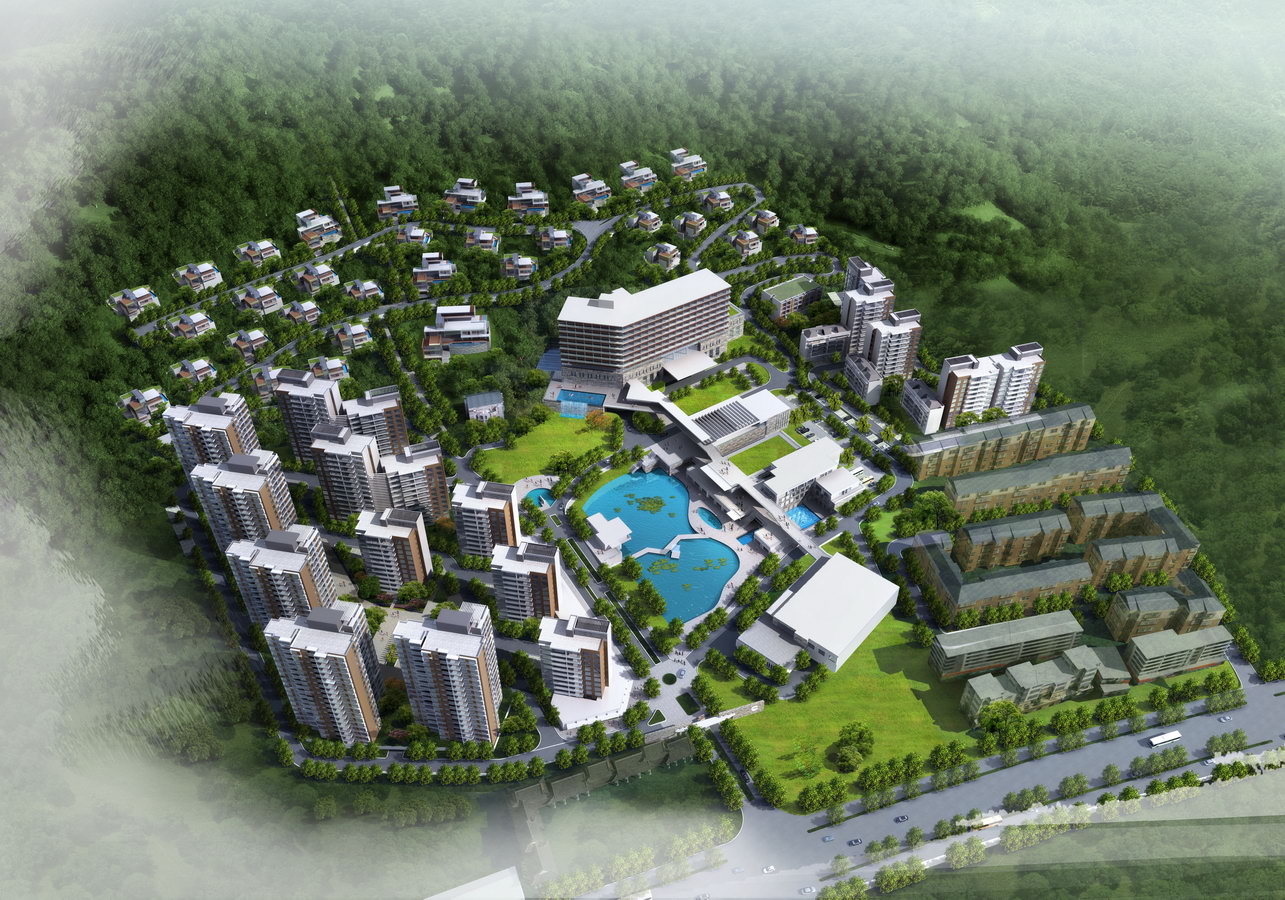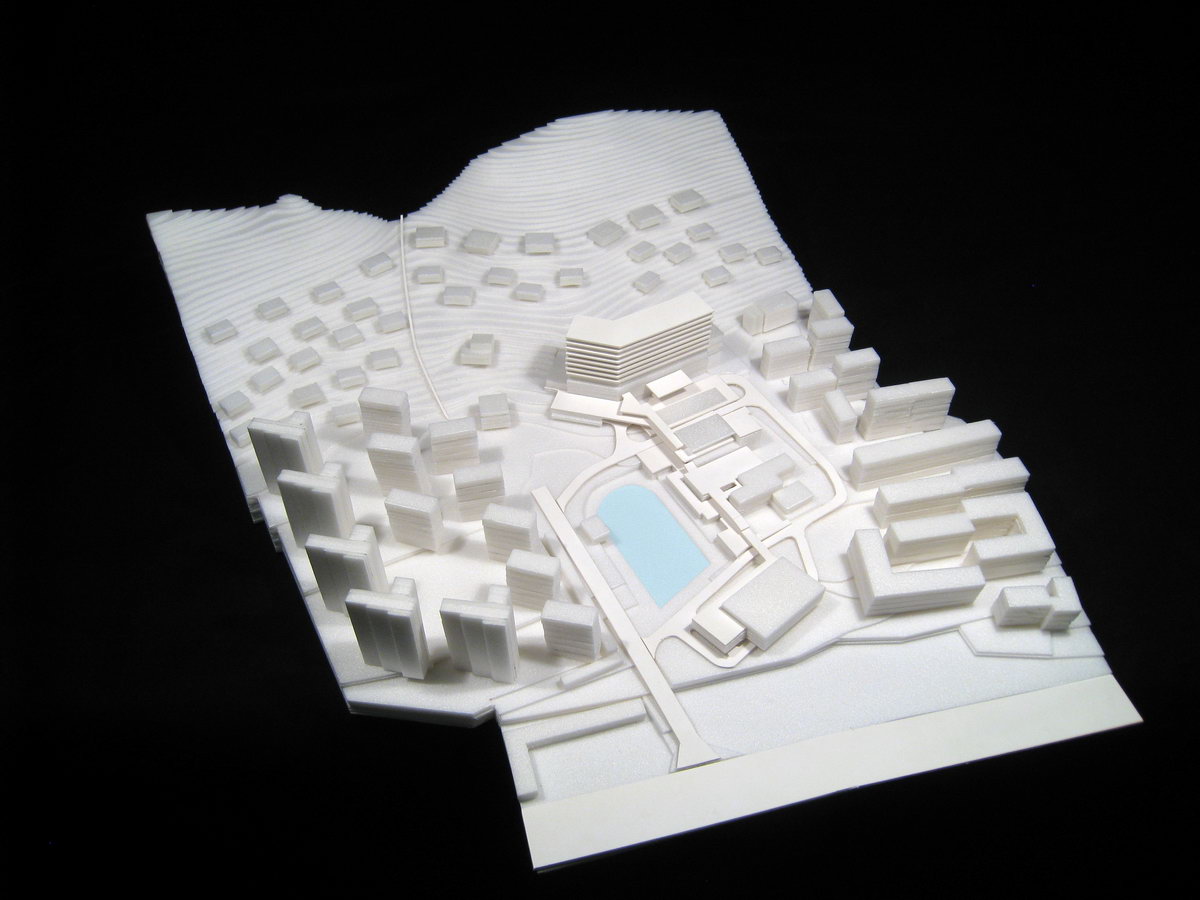 Guiyang, Hunan, China / 2011
Private Commission

Client: Guiyang New Oriental Real Estate Development Co., Ltd
Land Area: 157,323 m2
Construction Area: 219,180 m2
Type of Project: Hotel with Residential


The project is about the planning, for a land of 170,000㎡, of a hotel and its amenities of 25,000㎡around an existing water lake;
Our goal is to emphasize the qualities of the site in term of Fengshui and in relation with the client's program. This is why we propose a main landscape axis with shaded trees allowing access to the heart of the planned compound which geometry will allow a series of sequences:
-from the entrance along the landscape axis, a first exciting view to the mountain on the North thru the open landscape
-then arriving to the water lake, large open views to the hotel amenities and the hotel on the East side
-finally at the bottom of the mountain, panoramic views to the mountain and its mid-rise residence
This main axis configuration will allow emphasizing the dynamic sitting of all amenities around the water lake in opposition to the ones for the residential as well as having a clear circulation system for the car and the pedestrian.
Following this principle a secondary N/S pedestrian axis is proposed for the hotel and its facilities starting from the atrium set between the mountain and the hotel lobby, then go down to each part, leading finally to the water lake exciting pedestrian area.