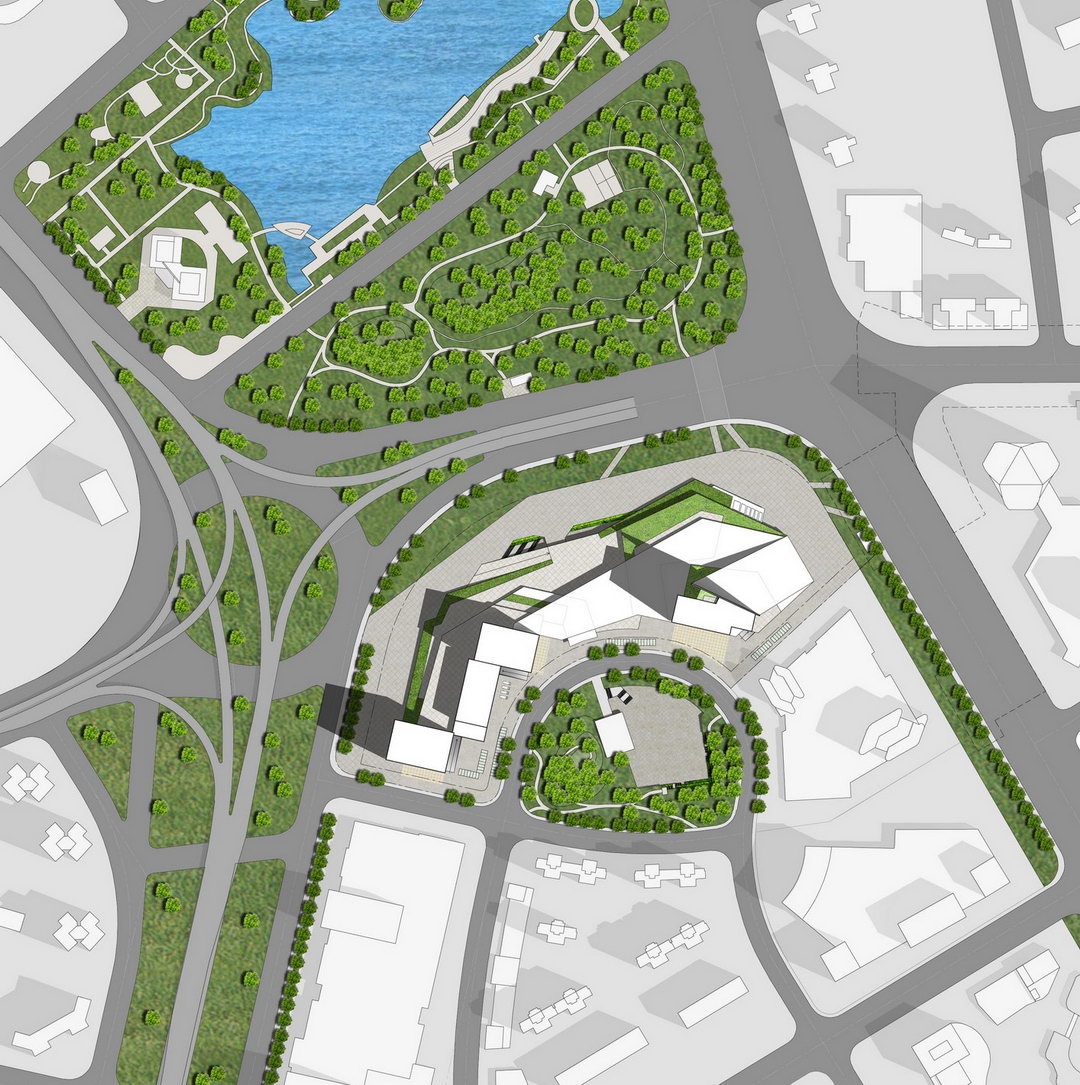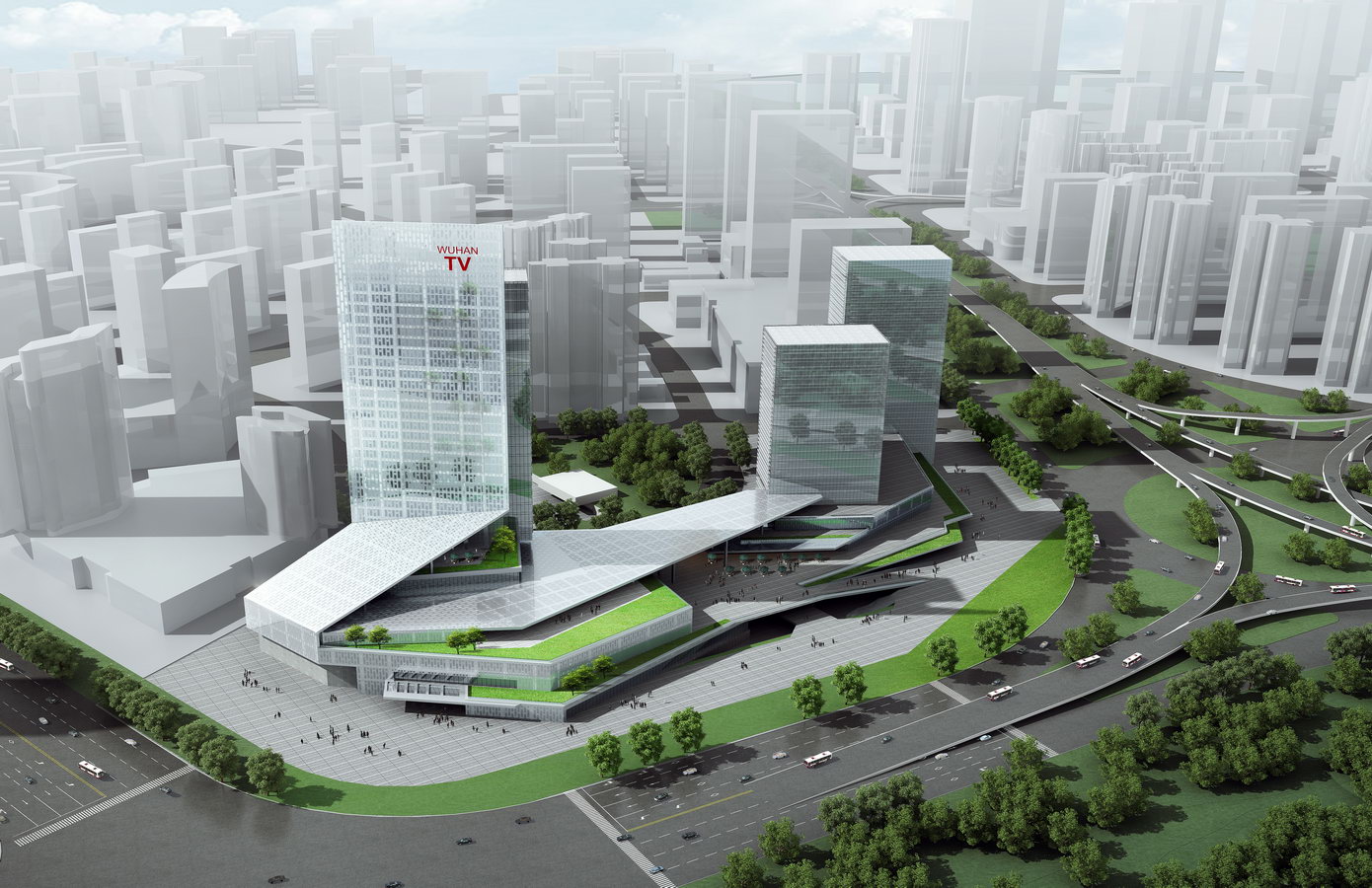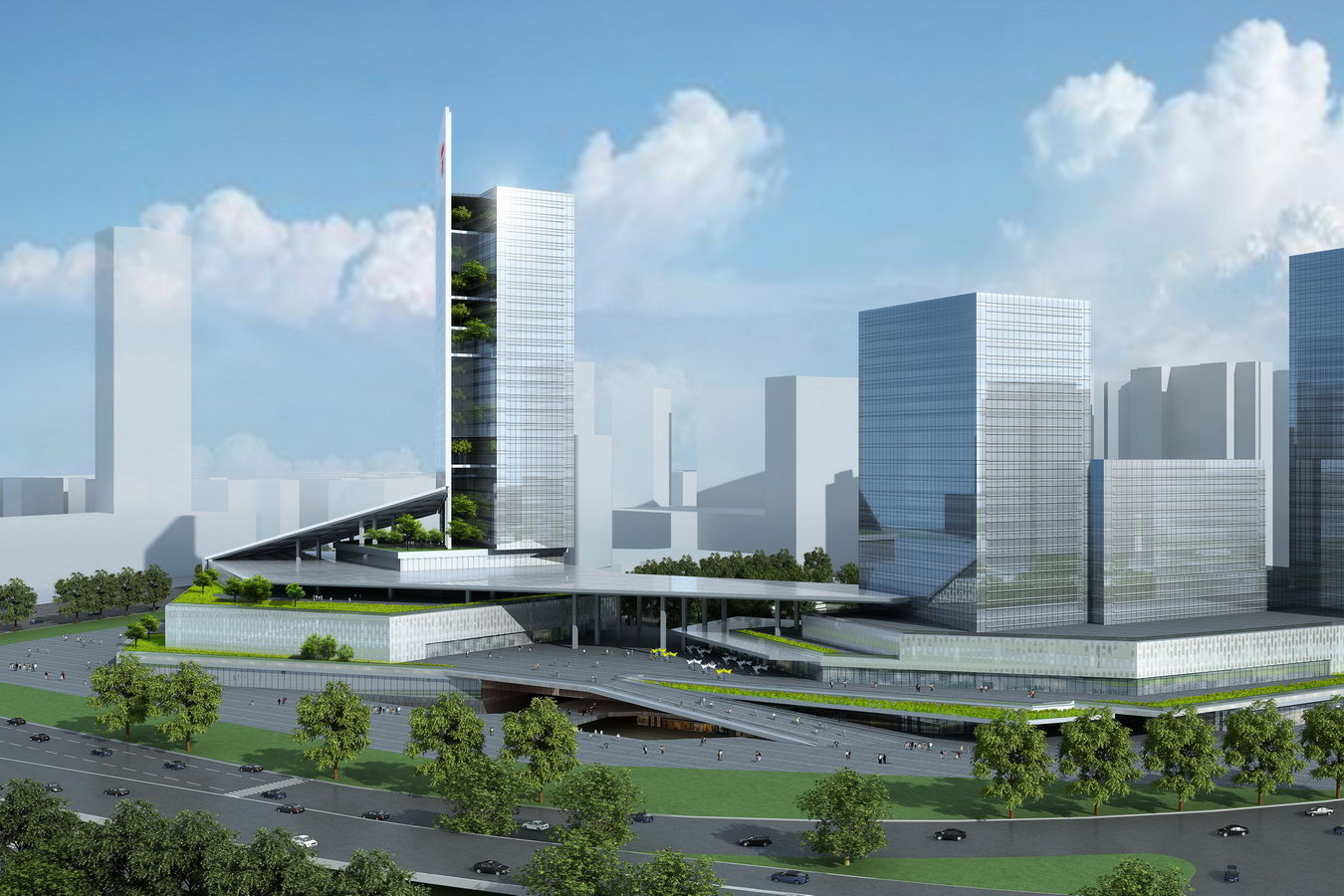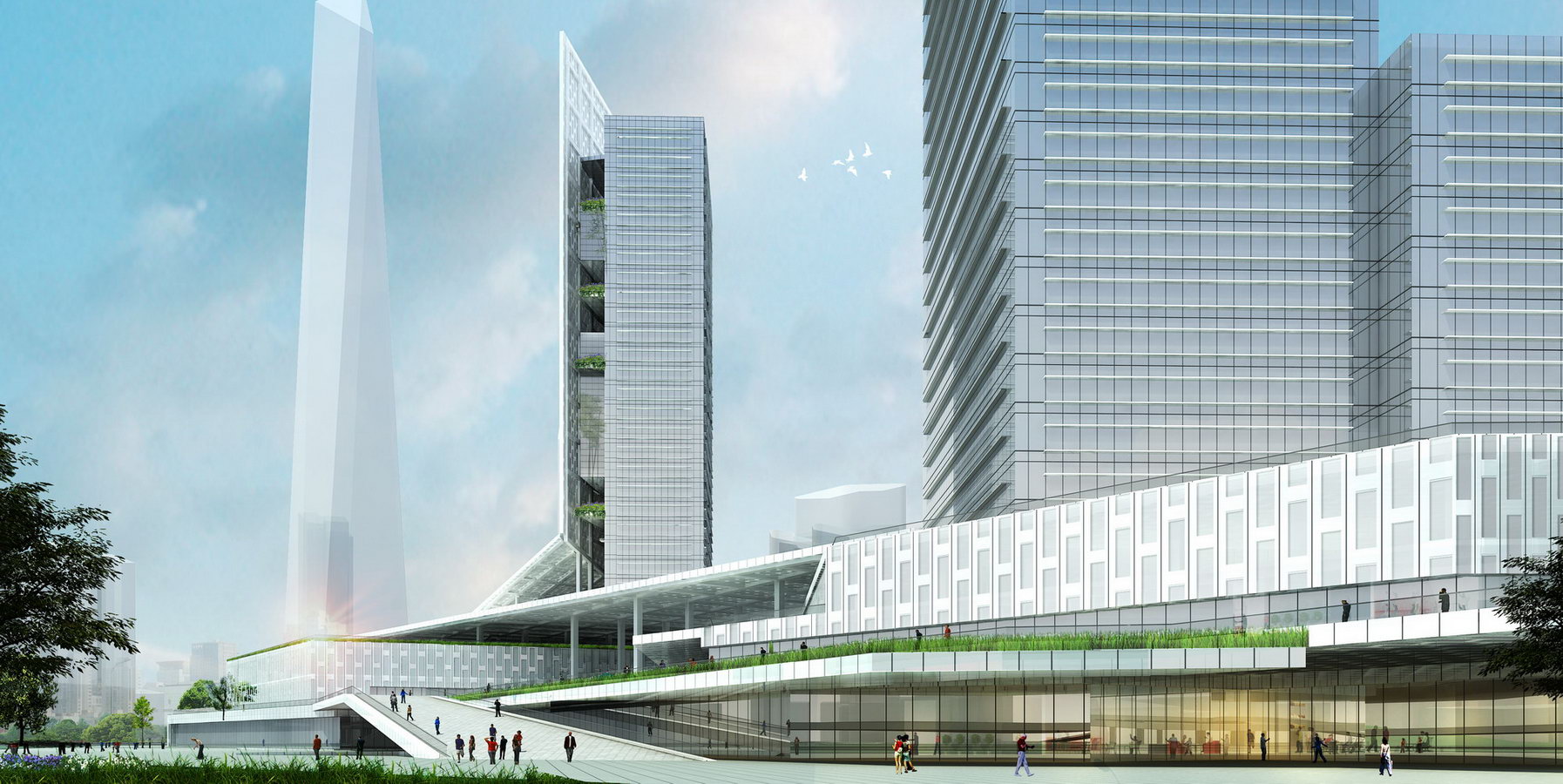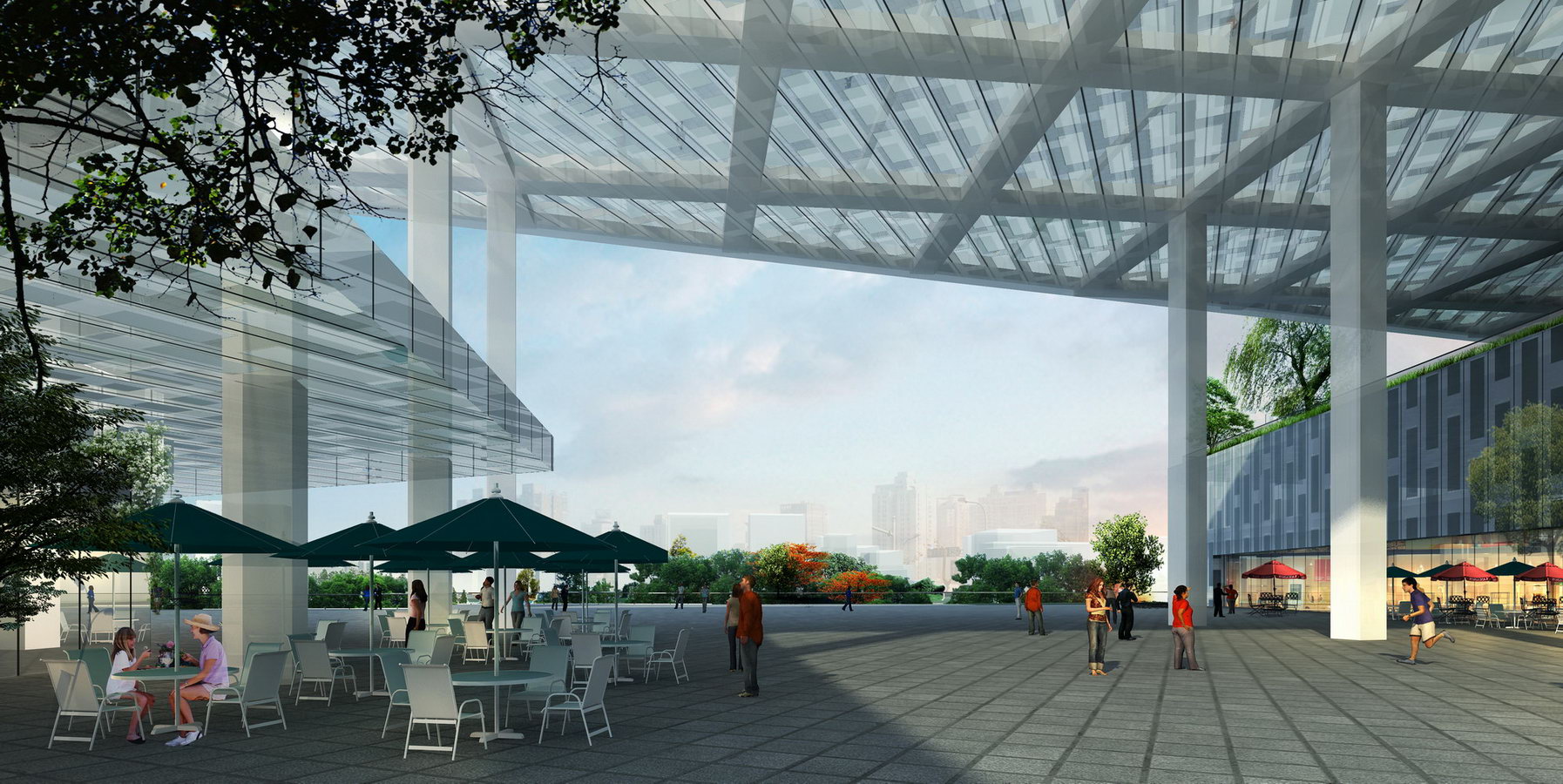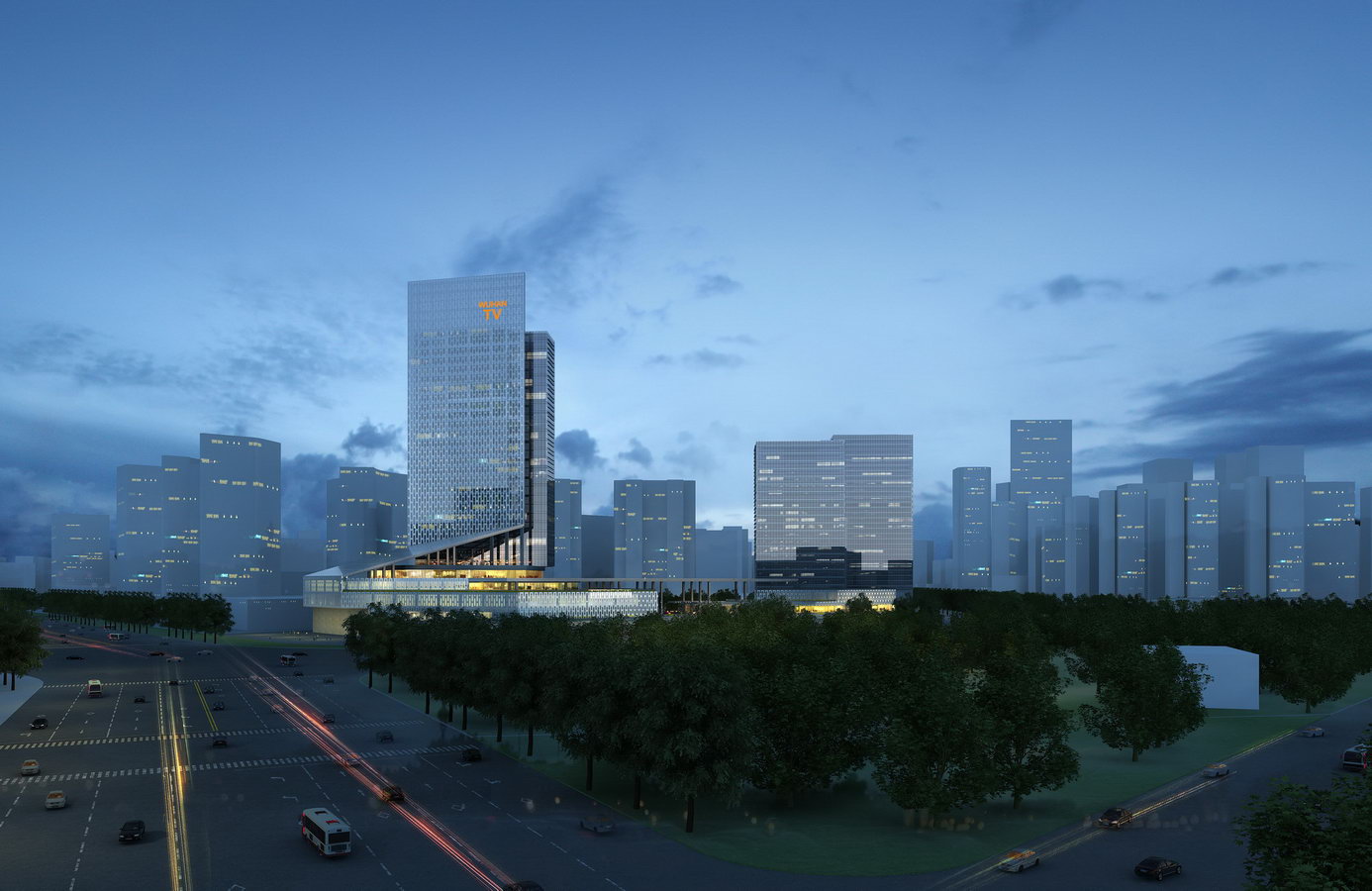 Hubei, Wuhan, China / 2014
International Competition

Client: Wuhan Central Business District City Construction Development Co.,Ltd.
Land Area: 77,117 m2
Construction Area: 302,600 m2
Type of Project: TV Studios with commercial, office & serviced apartments


Treated as the North entrance door to the new Wuhan CBD covering the site of the original military airport, the proposal integrates the historical background as well as the future development around, and creates a sense of landscaped pedestrian commercial continuity which will beneficiate the general public activity as well as the economy of this project.
The clear setting of the functions on each side of a central public plaza on 3 floors will emphasize the specificity of each part of the program in relation with the 2 key views: from Fanhu Overpass looking to the commercial towers and from Qingnian Avenue looking at the TV tower.
Emphasizing the landscape in relation with environmental considerations will create a strong dynamic green image with landscape stepping up onto the base and climbing up to the tower atrium treated as a green buffer.