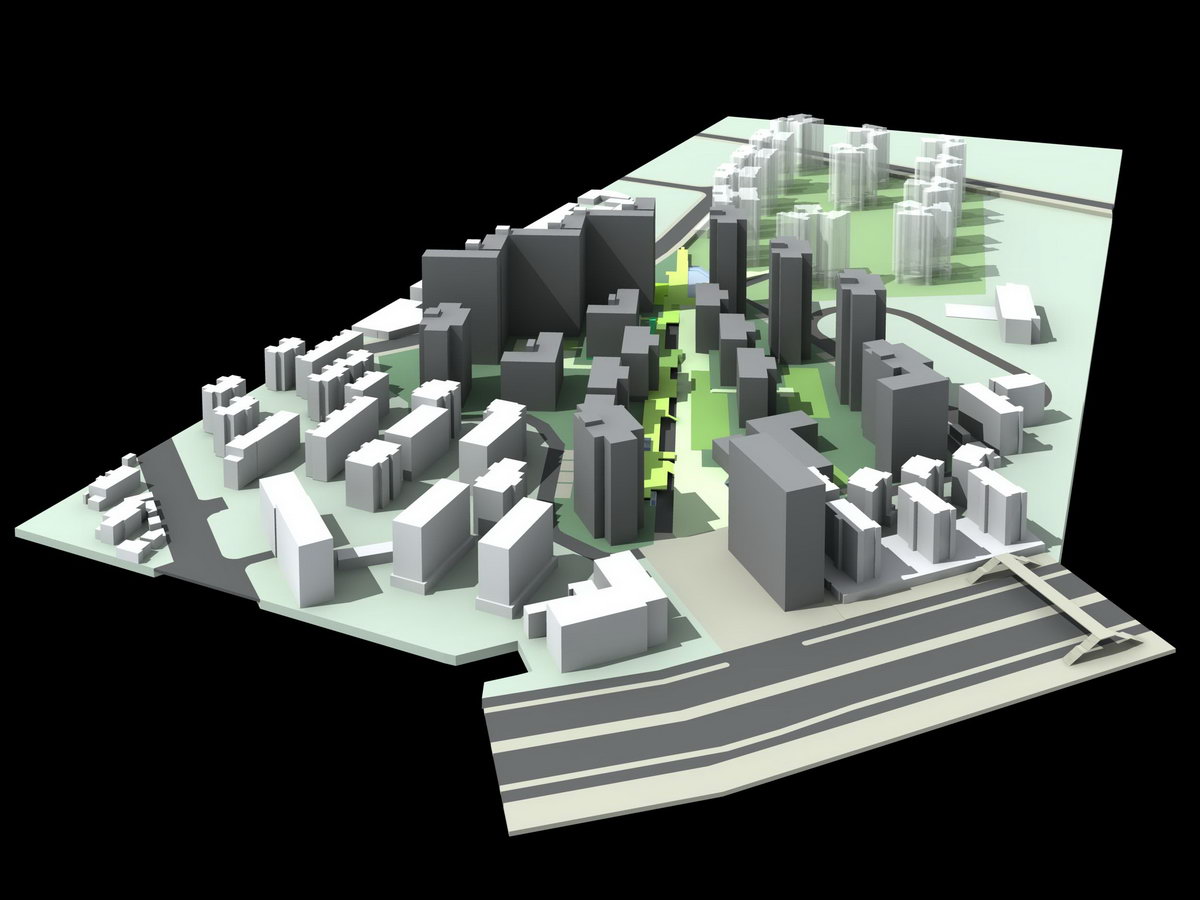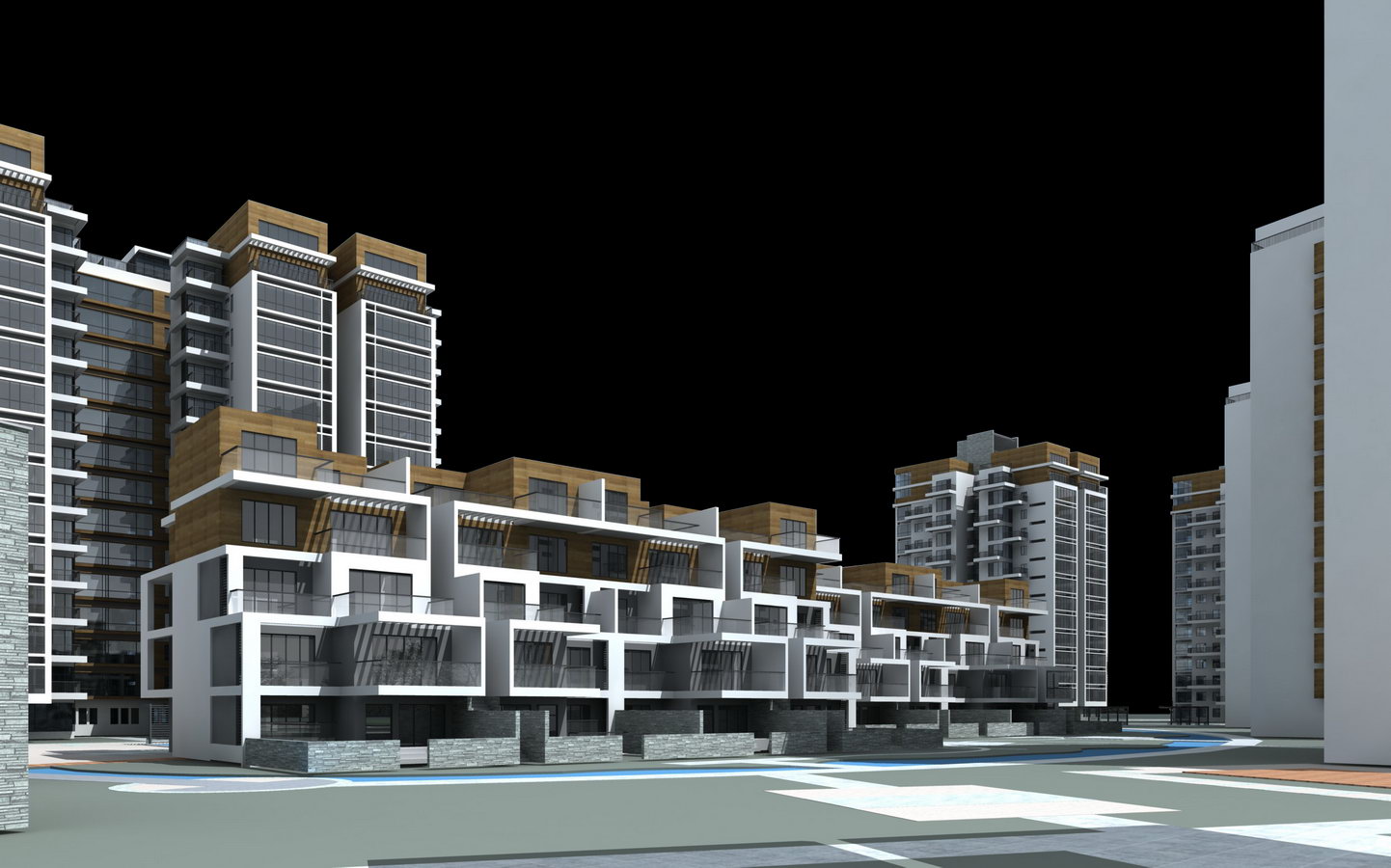 Guilin, Guangxi, China / 2006
Private Commission

Client: Guilin Gold Field Real Estate Co., Ltd.
Land Area: 40,800 m2
Construction Area: 106,900 m2
Type of Project: Residential


Our site is connected to Qi Xing Road, one of the main arteries leading to downtown, thru a small "public" entrance, and overlooking on the northeast a row of typical hills which belong to the Guilin skyline.
Our proposal is to take advantage of the environmental resource. From a public plaza associated with the main residential entrance, a semi-open access road leading to the 2nd phase will be partially underground, in order to have a series of landscaped platforms creating different types of garden activities linking the north side for mid-rise residence, to the south side for townhouse compounds.